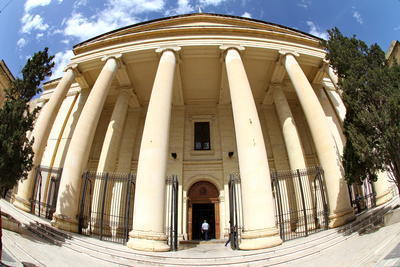 Tista' taqra bil- Malti.
George Degiorgio challenged a law that empowers the Security Service to tap phone calls.
Degiorgio, along with his brother, Alfred Degiorgio and Vince Muscat are facing trial over the murder of investigative journalist Daphne Caruana Galizia.
The Degiorgio brothers had called on the authorities to produce evidence of telephone intercepts that the prosecution had 'bragged about' throughout the compilation of evidence.
The prosecution made references to the alleged telephone intercepts throughout the compilation of evidence. Lawyer William Cuschieri noted that however, no recordings nor transcripts were ever presented in court. Evidence that the intercepts had been effected under a warrant was neither presented in court.
The application filed on Wednesday, Degiorgio challenged the constitutional validity of the Security Services Act which empowers the head of Security Services to effect telephone intercepts under a warrant issued by the relevant minister.
Cuschieri argued that the law lacked detailed and specific regulations, and there are no provisions which would safeguard against potential abuse.
Degiorgio through his lawyer further argued that while the Attorney General and the Police Commissioner are aware that such information would be considered as evidence in this case, they have failed to present it in court, which could mean that the Police does not have such evidence in the first place.
The lawyer argued that the attention the recordings were given by the media goes against the legal principle of the presumption of innocence.