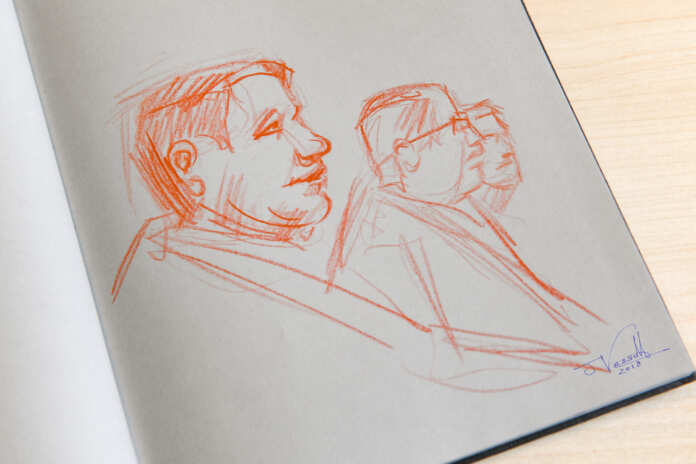 Followinng last October's shocking assassination of investigative journalist Daphne Caruana Galizia, this morning the case continued to be heard in Court.
During the last hearing, an expert who tried to gathered proof from several underwater SD cards videos showing the work of the Armed Forces of Malta testified. He stressed that Europol experts have the machinery necessary to extract information from these SD cards. A woman who was going through Bidnija at the time of the assassination also testified during this hearing.
Today's session proved to be an eventful one as a fierce dialogue started as the defence lawyers insisted that Europol experts give their testimony separately and Caruana Galizia's lawyer, Jason Azzopardi argued otherwise.
After Philip Galea said that the three Europol agents should present their findings together, they were sworn in and began to give their testimony on the report they worked on, together.
The Europol experts said there were three categories of proof: articles examined in Malta, items that were not of interest and forensic items which were transferred to Europol.
This evidence was delivered to Europol by forensic experts in sealed boxes. He said that this evidence which has been brought back to Malta when asked by Inspector Arnaud happened to be in the third category.
After a short break, the Court continued to compile evidence.
The Court was informed that the person who collected the evidence broke his leg and could not be present in the Chamber this morning but the material collected will still be presented as evidence and it will be shown in Court. Inspector Arnaud said that this person will testify next time.
The defence lawyer presented an objection to the Magistrate regarding the presented copy. The Magistrate asked Cuschieri and Fenech to respond and explain their objections. She began to lose patience with the defence lawyers, after having questioned them several times to explain what their objection was.