Tista' taqra bil- Malti.
The Criminal Court has dismissed all the pre-trial pleas submitted by Alfred and George Degiorgio, and by Vince Muscat, the three accused with planting the bomb that killed journalist Daphne Caruana Galizia. It also rejected all the pleas submitted by the Attorney General regarding the admissibility of evidence.
The 209-page documents lays out the preliminary arguments that largely had to do with the admissibility of evidence against the men.
The Court stated that it will guide the jurors on the due weight of evidence when it's time to do so, prior to giving their verdict. It also directed that no reference to the accused's previous criminal record will be made to the jury, save for those specific instances envisaged by law.
The case has been deferred until an appeal is made, and if no appeal is made, until the case is heard by a jury. The accused have a right to raise ulterior pleas on any fresh evidence brought forward during the murder compilation.
George Degiorgio known as ic-Ciniz, along with his brother Alfred Degiorgio (il-Fulu) and Vince Muscat (il-Kohhu) stand formally accused of having planted and detonating the bomb that killed investigative journalist Daphne Caruana Galizia on 16 October 2017.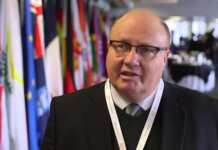 Meanwhile, the public inquiry into the murder of journalist Daphne Caruana Galizia is ongoing. It is tasked with, amongst other things, determining whether the state did all it could to prevent the murder from happening.
Former Attorney General Peter Grech today faced the public inquiry board. Grech had submitted his resignation, with his controversial tenure came to an end on the 9th of September, exactly 10 years after he was sworn in. The family of Daphne Caruana Galizia had called for his removal in the wake of her assassination.