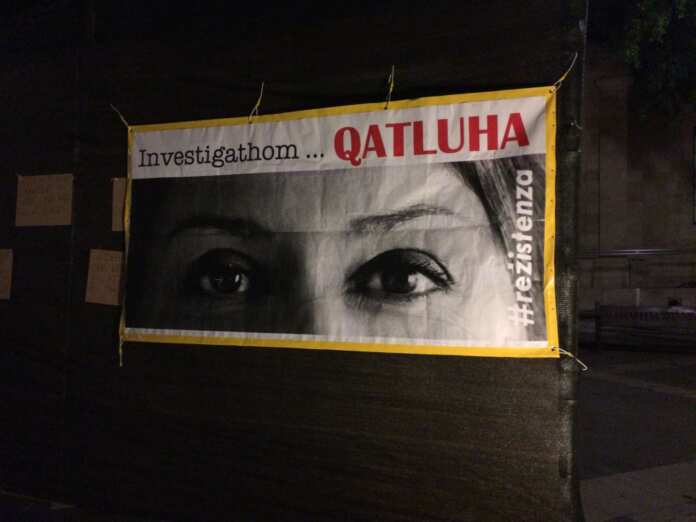 Tista' taqra bil- Malti.
Son of murdered investigative journalist Daphne Caruana Galizia tweeted that the fact that Prof Ian Refalo was chosen to be part of the Commission handling the murder inquiry gives an indication as to who is behind the assassination itself. In a loaded statement, Matthew Caruana Galizia also added that "Muscat is pushing hard to have a lawyer for Keith Schembri's criminal network, Ian Refalo, infiltrate and capture the public inquiry".
Following months of relentless pressure, Malta's Prime Minister Joseph Muscat made a dramatic u-turn and set up an inquiring committee into the murder of investigative journalist Daphne Caruana Galizia. A public inquiry was something that Government always agreed with, according to the latest statement made by Prime Minister Joseph Muscat while addressing listeners during his Sunday contribution on the party's radio station. However, in 2018, Muscat had said that a second inquiry was not envisaged.
"No need for public inquiry into Daphne's assassination" – PM
Government sets up an independent inquiry into the murder of Daphne Caruana Galizia
We were never against a public inquiry – Muscat
Yesterday, Matthew Caruana Galizia's brothers, Paul and Andrew, also expressed their opinions regarding the committee chosen to handle the inquiry. Andrew stated that there "are serious problems with regard to the members of the Board of Inquiry." He pointed out that Prof Refalo "represents clients my mother investigated for money laundering."
Updated: PM ready to meet Daphne's family; sons and Omtzigt react
The rapporteur of the Council of Europe's Parliamentary Assembly, Pieter Omtzigt added that he will also be closely examining the terms of reference of the inquiry.
Read more from this story:
Daphne Inquiry: Prof. Refalo not impartial – Repubblika
Barbed exchange between Government and Repubblika