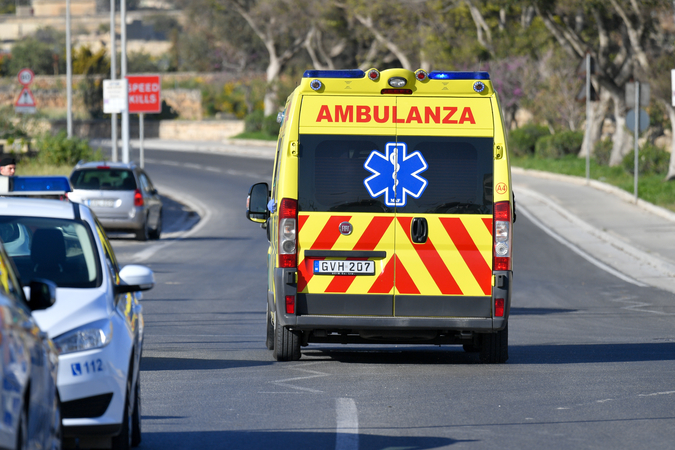 Tista' taqra bil- Malti.
A 30-year-old cyclist of Fgura was seriously injured after he fell from a height an area known as Ta' Tliet Ħofriet in the vicinity of St Peter's Pool in Delimara on Sunday.
A police spokesperson told Newsbook.com.mt that the incident happened around 9.30am when a man who was cycling in the area fell from a height of two storeys.
Police, the Civil Protection Department, and the Armed Forces of Malta were dispatched on site. The AFM were deployed to hoist the man from the area where he fell.
The man was rushed to Mater Dei Hospital in an ambulance.
Magistrate Charmaine Galea is leading the inquiry and has appointed several court experts to assist her.
The police are investigating the case.