Tista' taqra bil- Malti.
The first Covid-19 vaccinations in Malta may take place before the year is out, Health Minister Chris Fearne said on Tuesday.
Fearne, who was replying to a parliamentary question by Opposition MP David Thake, highlighted that the European Medicines Agency – the EU's drugs regulator – had moved forward its ruling on the Pfizer/BioNTech Covid vaccine from 29 to 21 December. This move took place after pressure from various member states, Malta included. The minister also highlighted that the US' Food and Drug Administration had approved another Covid-19 vaccine, the one developed by Moderna.
Malta has acquired 500,000 doses of the Pfizer/BioNtech vaccine and 700,000 of the Moderna vaccine through agreements the European Commission has reached with the vaccine manufacturers.
The vaccines will be available free of charge, though vaccination is not mandatory. Until enough doses are obtained to immunise the entire population, vaccines will be administered according to priority.
Fearne also spoke about an apparent decline in Covid-19 cases in Malta, and while he recognised that a downward trend was appearing, he still advised for caution.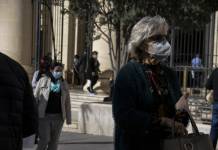 "Our active cases had exceeded 2,000 but we're now down to around 1,710. This does not mean we should throw caution to the wind," he warned.
"I believe that every new case is a problem, that every admission into hospital is a problem, and that every death is a tragedy. I believe that every effort taken to prevent at least one death is worthwhile. I can understand that businesses are making sacrifices, but as long as the numbers suggest that these are needed, we need to keep making them."