Tista' taqra bil- Malti.
23 new coronavirus cases have been registered in the past 24 hours.
According to the information published by the Ministry for Health one of the 23 cases is imported and 2 are from the Paceville cluster. The rest contact tracing is underway to establish how they contracted the virus.
The number of active cases now stands at 415.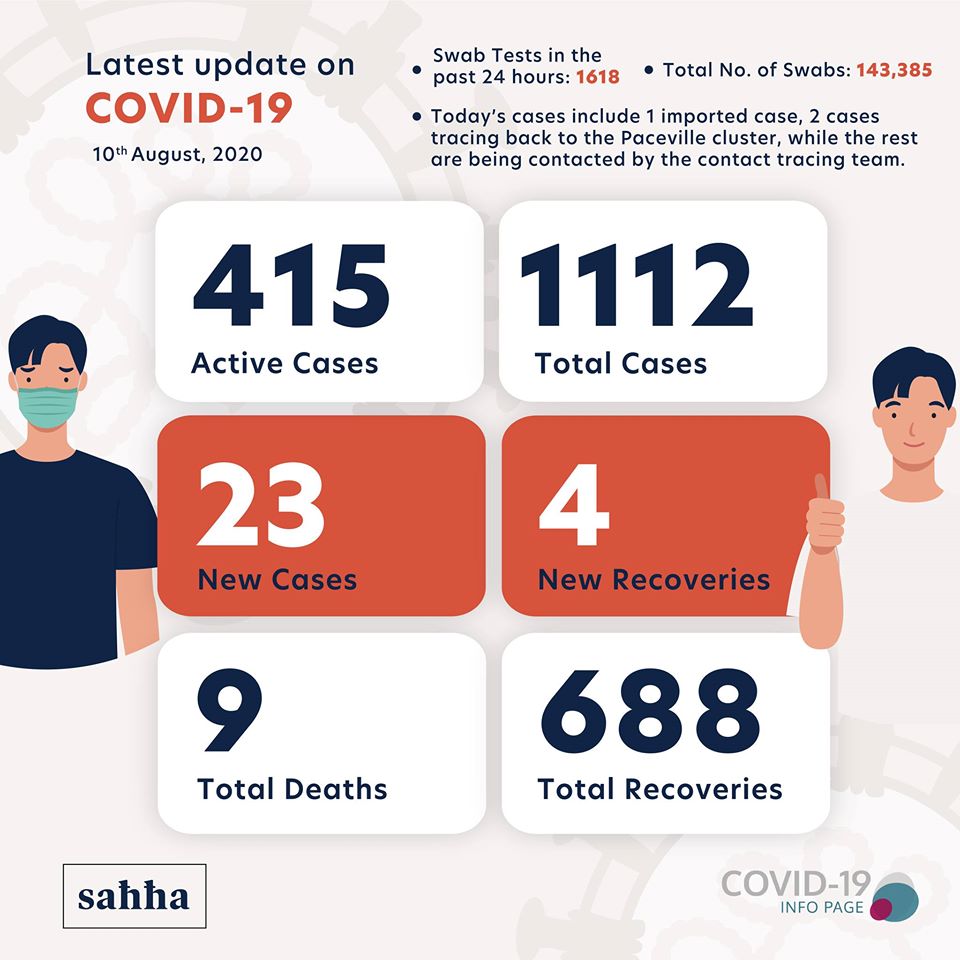 On Sunday 54 new COVID-19 cases were reported by the health authorities, the highest daily number of cases reported in the community; the previous record had been 52, recorded last April.
If you want to be the first to receive the latest news on the coronavirus in Malta, download the Newsbook APP here.