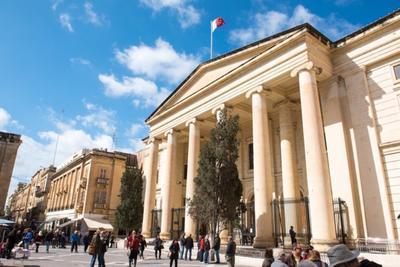 A court decision to allow disbarred lawyer Patrick Spiteri to work abroad has been revoked over concerns he could abscond again.
Earlier this month, a court of magistrates granted him a request to travel for five working days a month if he informed the police of his itinerary and paid a deposit before each trip. Spiteri was offered a job by a UK company, his lawyer argued that Spiteri could not even work as a bus driver in Malta.
Spiteri is facing fraud and misappropriation charges over a case dating back twenty years. He was returned to Malta under a European Arrest Warrant after he had absconded.
The Attorney General sought the revocation of his permission.
Lawyer Charles Mercieca who appeared for the Attorney General's office argued that there was a real fear that the accused would abscond. Mercieca also questioned the possible effect of Brexit on the European Arrest Warrant procedure.
Madam Justice Consuelo Scerri Herrera observed that Spiteri had previously decided not to turn up for court hearings that had been scheduled around his medical appointments, before finally absconding.
The Court observed that if the accused believed in his innocence, then he should have done his utmost to speed up proceedings. Recently he filed an application before the Constitutional Court claiming delay, only that such an application means that the criminal action is suspended thus causing further delay.
The Court upheld the Attorney General's request, revoking his permission to leave the country.