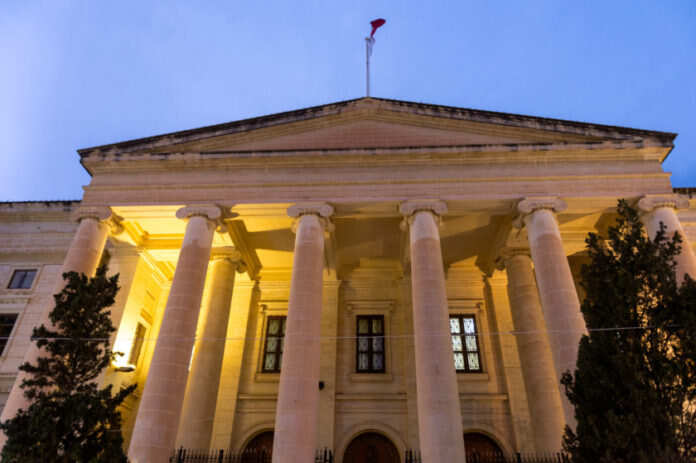 Tista' taqra bil- Malti.
A Court Marshal has tested positive for coronavirus, Newsbook.com.mt can confirm.
In his replies to Newsbook.com.mt, Court Services Agency CEO Frankie Mercieca confirmed the news. Asked what measures have been taken, Mercieca said that the person was asked not to report to work once he developed symptoms associated with coronavirus.
The health authorities initiated contact tracing with immediate effect, Mercieca explained, adding that two individuals who were in direct contact with the person who tested positive were placed in mandatory quarantine.
The two other court marshals on duty were in contact with the patient on different days. One of the marshals was in contact with the person two days before he developed the symptoms while the other official was in contact a day before, Mercieca explained to this newsroom.
Since the person tested positive, the court was disinfected twice in 24 hours, right after the case was registered.
On Friday, Malta registered its tenth death related to coronavirus.
40 new coronavirus cases were registered on Thursday after the health authorities carried out 3,030 swab tests overnight. The total number of active cases stands at 699.
Superintendent of Public Health Professor Charmaine Gauci is expected to deliver a press briefing on Friday at 12.30pm. Newsbook.com.mt will be reporting live from the press conference.
If you want to be the first to receive the latest news on the coronavirus in Malta, download the Newsbook APP here.