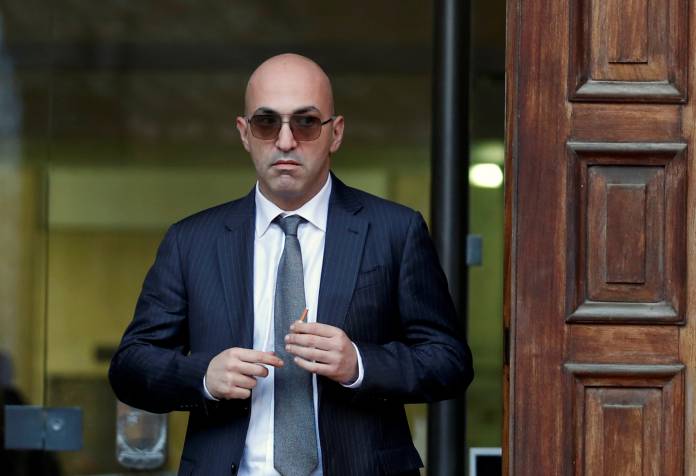 Tista' taqra bil- Malti.
A Court has dismissed a request made by the defence of Yorgen Fenech for the geolocation and call profile data of a 13 of individuals, citing local and European case law to deem the request unjustified and disproportionate.
Magistrate Rachel Montebello delivered a lengthy decree concerning a number of requests made by Fenech, the former Tumas Group CEO who stands accused of ordering the assassination of Daphne Caruana Galizia.
The request for the collection and preservation of call profile and geolocation data of 13 people was opposed by the Attorney General and two of the persons named.
The magistrate recognised the importance of such data in assisting investigations and tackling organised crime, but emphasised that that civil liberties concerns had to be kept in mind. Consequently, such data should only be retained if deemed necessary.
She highlighted a European Court of Justice ruling in which it was stated that such a measure would be disproportionate when it concerned people "for whom there is no evidence capable of suggesting that their conduct might have a link, even an indirect or remote one, with serious crime," and if the retention of data is not restricted to particular time periods, particular geographical zones and/or a circle of particular persons likely to be involved in serious crime, or which could contribute "to the prevention, detection or prosecution of serious offences."
Magistrate Montebello said that the relevance of the data requested was unclear: there was no indication that most were in any way connected to the case or somehow implicated in the assassination of Caruana Galizia.
She noted that the request did not seem to seek to retain specific data but to retain as much as possible, and thus appeared to be motivated by speculation and the defence's desire to go through the data in the hope that it would help them make their case.
The magistrate thus insisted that the request, as made by the defence, did not satisfy the legal requirements, and that it "inevitably caused excessive, serious and unjustified interference in the privacy of the persons indicated."
She highlighted, however, that future requests of this nature may not be necessarily ruled out, but only if the necessary criteria are met.
Request to produce statements from third parties upheld
Magistrate Montebello did, however, uphold another request by the defence: to submit as evidence the recordings of statements made to the police by people produced as witnesses by the prosecution.
The Attorney General had objected, stating that confessions could only be deemed evidence against their authors, but the magistrate said that in this case, one could not consider such statements inadmissible.
She highlighted that defendants had the right to a fair trial without restrictions on their right to defend themselves, including the right to challenge and question any testimony against them, whenever such testimony would have been made.