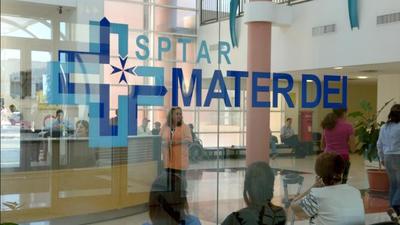 Tista' taqra bil- Malti.
The Malta Union of Midwives and Nurses, MUMN, has issued directives for all its members to not attend patients positive to coronavirus, at Mater Dei.
The MUMN stated that it has issued the directive as nurses are not being given the necessary training, protocols and planning to treat possible cases of coronavirus.
In a press statement, the Malta Union of Midwives and Nurses has notified all its members that all preparation plans for coronavirus in Mater Dei Hospital are being kept secret by the Health Authorities. As a result, nurses at Mater Dei Hospital (MDH) are not aware of who will be caring for the coronavirus patients said MUMN.
In the press statement, the Unions' President, Paul Pace stated that nurses in MDH are not aware which areas or which wards in Mater Dei will be hosting any patients admitted with coronavirus.
The Union is now requesting special incentives to be given to the nurses and an Expression of Interest (EOI) be issued for nurses who in the eventuality would be caring for coronavirus patients.
Paul Pace said that they expected special training, special protocols and planning to be done so that nurses attending to coronavirus patients would be well prepared but to their knowledge, none of this is being done by Mater Dei, nor by the Infection Control unit and neither by the Public Health sector.
In the meantime, Partit Nazzjonalista has urged the government and health authorities to keep the public informed on the latest developments regarding coronavirus and to provide the necessary resources.