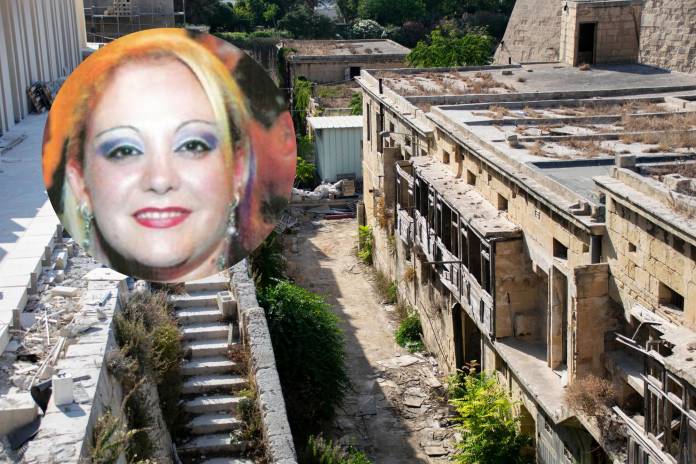 Tista' taqra bil- Malti.
The compilation of evidence against John Paul Charles Woods continued today.
Woods was arraigned on July 3rd and is being charged with murdering Charlene Farrugia in November 2008, holding her against her will, hiding her body and carrying an unlicensed bladed weapon.
Farrugia's remains were discovered in Valletta in July 2019 when John Paul Charles Woods, who was arrested following a hold-up in a convenience shop in Gzira, led the police to the location in the ditch beneath City Gate, in Valletta where the gruesome discovery was made.
Charlene Farrugia was 25 years old at the time of her disapprearance.
Thank you for following this blog.


The next sitting is on the 25th of August at 11:00 am.
Today's court sitting ends here.
Magistrate Farrugia ruled that there is enough prima facie evidence against John Woods.
Cachia's testimony ends here.
Cachia has presented to the court a document with the information of the car which belonged to Farrugia.
Cachia works at Transport Malta.
Stephen Cachia takes the witness stand.


The witness confirms they are of the car CVA technology was asked to provide information on.
He is presented with a document containing photos of the car entering and leaving Valletta.


The registration number of the said car is CBQ 803, said the witness.
He is saying that he was asked to provide information of a certain vehicle entering and leaving Valletta.
He is a general manager at CVA technology.
Ryan Joseph Gatt takes the witness stand.
Defence Lawyer Bonello asks the witness if he was aware that the accused had just undergone an operation when he gave his statement.
The police officer confirms that Woods refused legal assistance.
The officer is saying that Inspector Ransley had instructed him to take the video of the statement that Woods was willing to give on a murder. At the time the accused was in hospital after he underwent an operation.
Another police officer, PC Grech takes the witness stand.
The police officer said no and that Woods looked in good health.
Defence Lawyer Bonello asked the witness if the Police were presented with a medical certificate when Woods was giving his statement.
Borg is asked to identify the accused. He says the accused is present in the courtroom and identified him.


PC Borg is stationed at the Sliema Police Station.
A police officer Wayne Borg takes the witness stand.
Magistrate Marseann Farrugia entered the courtroom.
During the last court sitting, Woods blamed someone else for the murder, though he did admit to hiding the body himself.
John Woods has entered the courtroom.
The prosecution is being led by Police Inspector James Grech.
Four Police Officers are present inside the courtroom.
Defence counsel Roberta Bonello is present in the courtroom.
We are live from courtroom 3.
Welcome to Newsbook.com.mt live blog.