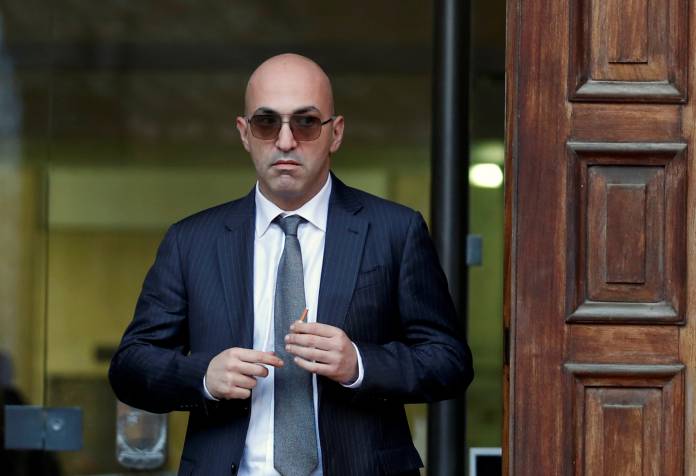 Tista' taqra bil- Malti.
The compilation of evidence against Yorgen Fenech, accused of complicity in the assassination of journalist Daphne Caruana Galizia, is to resume on Monday, 1st June.
The case against owner of 17 Black and former Tumas Group director had to be put on hold when the lawcourts closed in the middle of March because of the coronavirus pandemic.
Last month, Fenech filed a court application arguing that his continued detention should be declared illegal since all the court sittings had been suspended indefinitely due to the coronavirus outbreak. This was dismissed by the court.
Earlier this month, another court turned down an application filed by Fenech in which he asked it to order that his compilation of evidence continue.
Melvin Theuma, the self-confessed middleman in the murder, is expected to testify in the compilation of evidence against Fenech, after being given a presidential pardon to say all he knows.
Fenech's case made the headlines again this month when Lawyer Charles Mercieca resigned from the Attorney's General's Office and joined Fenech's legal team the day after. Several people spoke out against this, namely the Opposition and the Daphne Caruana Galizia Foundation, as well as the journalist's family. Justice Minister Edward Zammit Lewis deemed it an insensitive move, but said that there was no indication of wrongdoing by the young lawyer. An inquiry has been ordered into the case.
Magistrate Rachel Montebello is hearing the compilation of evidence against Fenech.
His defence lawyers are Marion Camilleri and Gianluca Caruana Curran, whilst the prosecution is being led by inspectors Keith Arnaud and Kurt Zahra, assisted by the Attorney General.
Lawyers Jason Azzopardi and Therese Comodini Cachia are appearing parte civile for the Caruana Galizia family.