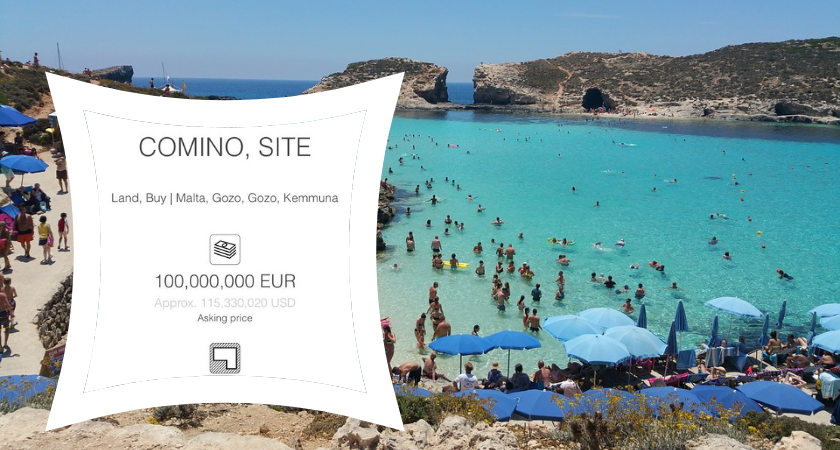 A short-lived advert on property agent's website was pulled down after it was published by "mistake". The post was advertising 17.5 acres of land for sale on Comino for a total of €100 million.
When Engel and Volkers were contacted by Newsbook.com.mt, the person said that the publishing of the advert was a mistake. The advert has since then been removed from the website.
Environmentalist Alan Deidun shared the advert specifying that the site equaled 70,000 square meters which would be the equivalent to 23 full-size fuel stations and asked whether it was for real or just a stunt.
Comino is a Natura 2000 site which is protected by existing regulations which prevent residential development of the island. In the past, the island has been extensively used for agricultural purposes however this was gradually abandoned with the island becoming covered with overgrown native vegetation. The island is also rich in biodiversity and supports various rare and endangered species some of which are only found on the Maltese Islands.
The island and surrounding islets is a Special Protection Area because of the breeding of Yelkouan Shearwater and Scopoli's Shearwater seabird populations which are located along the cliffs, other species such as the Short-toed lark also nest there.
Each year many tourists flock to Comino especially during the summer months. Apart from the temporary structures erected in the summer months to serve tourists, Comino includes the Comino Hotel Complex in il-Bajja ta' San Niklaw and the Comino Bungalows in il-Bajja ta' Santa Marija.