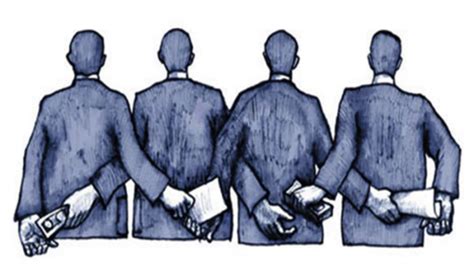 Clientelism is not just, 'an electoral strategy' used by political parties in Malta, it is also, 'an exchange relationship' maintained by its voters.
This is one of the key findings presented by academic Wouter Veenendaal in his study on the linkages between small states and their tendency towards Patron/Client relations and particularistic politics.
"A system maintained by voters"
In Veenendaal's analysis entitled, 'How Smallness Fosters Clientelism: A Case Study of Malta,' the author states that the idea of clientelism goes beyond simply offers of favours by politicians and parties during election campaigns, it is a system that is, 'actively pursued and maintained by voters.'
The field research was carried out in Malta during November 2017 and involved interviews with local journalists, NGOs, academics and politicians. This research also include the author's, 'shadowing' of political surgeries, something that helped him understand better the kinds of interactions between politicians and voters.
Blurring of public and private
The author explains that the smallness of the country means there is, 'a constant blurring of private and professional relations between citizens and politicians'.
Direct personal contact with voters (on occasions in a paternal role) was presented by politicians as being the only real way to be elected to office. Very often those direct contacts were, 'initiated from both sides,' and created opportunities for client/patron relations to form. These would be along the lines of helping the voter achieve an outcome to a personal 'micro issue,' in return for their vote.
The result is that many politicians are often inundated with messages from voters on social media, by phone or email, pretty much, 'whenever they see fit,' Veenendaal says.
Voters do not hold back
The author explains that during their observance of house visits and consultations, the politicians offered the constituents an ear to listen to their concerns, but voters, 'did not hold back in expressing their complaints, dissatisfaction, grieves, or worries, apparently looking actively for the politician's attention and care'.
Among the direct interactions, the vast majority of politicians interviewed explained that the kinds of requests varied considerably from, 'people's housing, jobs, taxes, health care and pensions to really personal issues like disease, loneliness or relations within the family'.
"… to find a job or to push their medical treatments up the list"
The established view is that the MP will be act on their behalf, whether it is speaking with ministers to find a job in the civil service for a family member or pushing their medical treatments earlier up the waiting list.
'An individual does not speak to you about the policy on building heights. An individual will be speaking to you about the fact that they are trying to get a permit to build two floors on their roof,' one respondent described.
Pressure to scratch backs
Veenendaal explains that it can be difficult for politicians to meet the personal interests of the voter and that is worsened when it comes to electoral candidates vying for votes during election campaigns. The author explains that this is already exacerbated by the country's use of the Single Transferable Vote electoral system (STV) and candidate's necessity for direct connection with the public. When the candidates are from the same party, this creates particularly fierce competition.
"I can give you a fridge, a washing machine"
These Client/Patron relations are even more emphasized when they promise material items just to ensure they don't vote in favour of another candidate.
On this issue one politician said that, 'In the end you are not fighting to try and convince someone from the opposite party to vote for you, but you try to convince people from your party not to vote for X but for you. So I can offer you this, I can give you a fridge, a washing machine, and this is what's happening.'
In other interviews, the author describes the pressure exerted on politicians by voters to fulfil their interests. One respondent (in government) described that even with a 'Customer Care' staff employed to manage the number of constituent's requests, many get annoyed that they aren't able to meet their representative.
"I voted for you, I have to see you"
'I have twelve men and women team of customer care, and they are meeting dozens of people every day. People sometimes are frustrated, and they are sms-ing me. I am telling them "we will set a meeting." Customer care people are calling them. They come here they think they will meet the minister, but they meet the customer care team. They are annoyed, and say, "I voted for you, I have to see you"'
The author outlines that voters are very blunt in their requests, 'I voted for X, so now s/he has to do something for me,' they recall.
With there being an apparent lack of personal and professional boundaries between the voter and their representative, it opens them up for continuous bombardment and potential risks.
'The danger of succumbing to that pressure in a small community like ours is enormous, because remember, these are the people you meet every Sunday when you go to church, whom your wife meets if she goes shopping in a supermarket. And you're constantly bombarded by all of this, so this is a downside that creates enormous risks,' one respondent recalled.
On this point, the author concludes that this is an environment in which the, 'pressures to fulfil these requests can be formidable, which clearly points to a type of clientelism in which the clients dominate.'