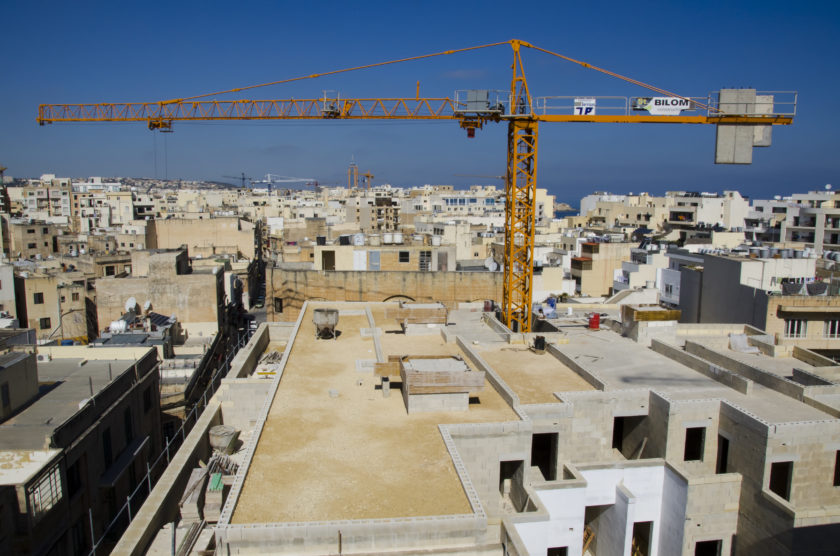 Tista' taqra bil- Malti.
The Civil Society Network, CSN, has issued a set of proposals to address the construction industry following the death of Miriam Pace, who was found dead under the debris of her house that collapsed due to ongoing excavation works.
The activist group said that the government should consider their proposals and they also urge public consultation to make sure that what happened on Monday afternoon does not happen again.
The following is the list of proposals put forward by the Civil Society Network;
Compulsory geological studies before any demolition or excavation project, including those which have been granted permission and where work has already started
Subsidies for geological studies for buildings that were constructed from the 1970s onward.
Government control over the supervision & regulation of the contractor register and the power to automatically suspend contractors of any size for any breach of regulations, wherein decisions to do so should be taken promptly
Moratorium on the demolition of a building until the completion of a geological report
200% increase in funding for the OHSA and the BRO and a corresponding increase of personnel in the next 12 months
Urgent recruitment of inspectors in the field
Intensifying the criminal & financial responsibility of developers and contractors
A second third party Government insurance for the houses of third parties pending a court case paid by developers for up to 1 year after a project is finished to give peace of mind to homeowners
Every related court case about third party damages during construction must be treated as urgent by the prosecution and a sentence handed within 12 months, excluding appeals
Independent government architects to act as external checks on private ones
The Civil Society Network is also proposing a scheme for those who own a house that was not subject to proper examination when it was built, especially those built pre-1980s. They are proposing the Government to step in and subsidise geological studies to ascertain that the house is indeed safe.
CSN explained how in Malta there is a trend of old buildings being exposed to construction works and that these ageing buildings appear not to have had the proper foundations laid to ensure its safety.
In the proposed law, the Government wants to remove the requirement for a geological study before excavation. The group emphasised that this is a major step backwards.