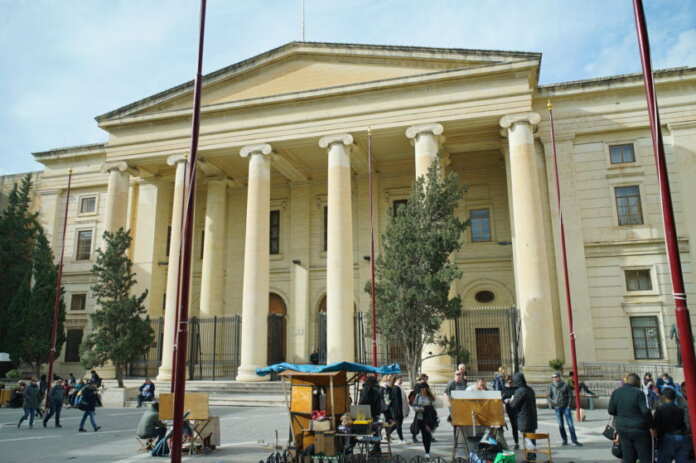 The Chamber of Advocates has decided to cancel all its official functions related to the traditional St Ivo's because of the political climate. The Notaries too followed suit.
In an email, the Chamber of Advocates informed its members that the scheduled celebrations for December 17 have been cancelled and that those members who have already paid for their lunch will be fully reimbursed within the coming days.
Lawyers celebrate their patron saint on December 17 and court sittings are also limited on the day.
The Notarial College, in a message to all its members notified the cancellation of the Christmas lunch set for the 12th December.
Four days ago, the Chamber of Advocates had issued a statement saying that Prime Minister Joseph Muscat's position is untenable. Reacting to the events over the past days, the Chamber had said that 'anyone in power and whose position is one of conflict due to relationships with anyone involved or named in the investigations which are underway, should make way to allow that process to take its course objectively, credibly and without any form of interference, whether real or perceived.
The Chamber called for an immediate resignation adding that delaying the inevitable by a month will serve no useful purpose but seriously risks tainting the integrity and credibility of the investigative process. It had also called on the cabinet to withdraw their support if the Prime Minister cannot fully appreciate why an immediate resignation is required.
Not the first cancellation
A week ago, the National Book Prize ceremony, which was to be held on December 9 at the Office of the Prime Minister was cancelled. The National Book Council Chairman, Mark Camilleri, had announced the development on the prize's website and on Facebook.
"[The prize] cannot be held under the heavy shadow of the Office of the Prime Minister having been implicated in the investigation for the murder of Daphne Caruana Galizia," he wrote.
Speaking at the national protest, UĦM-Voice of the Workers Chief Executive Josef Vella had told the crowd that an MCESD Business Breakfast which was meant to discuss the country's economy was instead turned into a meeting with President George Vella on the current situation, on UĦM's initiative.