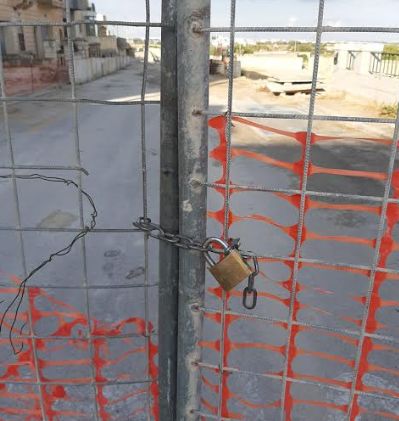 Tista' taqra bil- Malti.
Residents of Ferdinand Inglott Street in Attard have found their street closed off with a padlocked gate as Infrastructure Malta continues to work on the Central Link Project nearby, Moviment Graffitti is reporting.
The NGO lamented that there was no possibility of vehicular access, even in case of an emergency, deeming this "particularly cruel" to persons with disabilities and the elderly.
It reported that residents were not informed about who could be contacted to open the gate in case of emergencies, describing this as "illegal, abusive and dangerous." Garages have also been blocked through huge concrete blocks, with Graffitti saying that there was no forewarning of this, and that no indication of when this obstruction will be removed has been given.
The padlocked gate did not constitute part of any approved method statement, Graffitti emphasised.
"Locking people up with scant regard to their safety is not acceptable behaviour," the NGO said.
"It is inconceivable how works carried out under the remit of a state entity such as Infrastructure Malta have to be carried out in this brute manner. As it is, residents are frightened to seek recourse because of Infrastructure Malta's unbridled power."