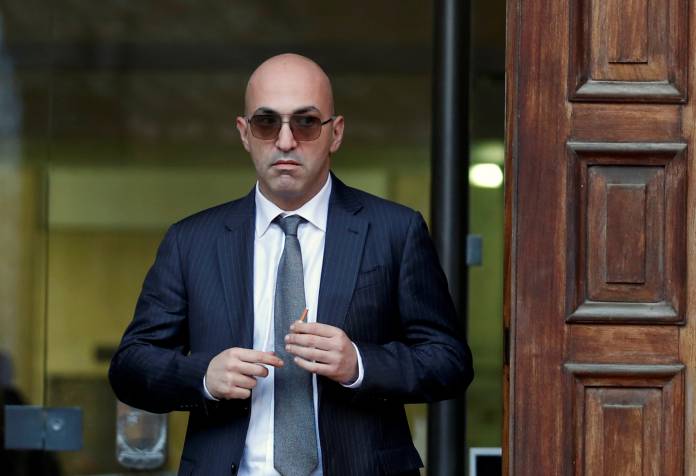 Tista' taqra bil- Malti.
Arnold Cassola has asked the Commission Against Corruption to investigate whether Yorgen Fenech was granted preferential treatment in several projects in which he was directly involved himself or as part of Tumas Group.
Cassola, ex-independent candidate for European Parliament Elections, met up with the Commission Against Corruption today for a meeting that lasted an hour and a half. Here he recounted everything that has happened between April of 2013 and December of 2019.
In a statement sent to the media, Cassola explained that there's a crucial need for an investigation into the projects granted to Fenech and Tumas Group. Fenech, who was Director of Tumas Group up until November, is currently standing accused of involvement in the assassination of investigative journalist Daphne Caruana Galizia. Cassola said that this is to be done on the basis that Fenech has given expensive gifts to Prime Minister Joseph Muscat throughout the years and has had a close relationship with disgraced Chief of Staff of the Office of the Prime Minister, Keith Schembri.
Cassola mentioned several cases, specifically the inclusion of Imriehel as one of the locations for high rise buildings. This since Tumas Group, together with Gasan Mamo, have been leading the Quad Business Towers development there. Cassola explained that the Quad Towers were granted the Special Designated Area (SDA) status. This means that foreign sellers can benefit from the same rights as Maltese citizens. Cassola asked whether the granting of such a status was also a result of preferential treatment.
The third case mentioned by Cassola was the banking guarantee that the Government provided to Electrogas Ltd, the company that was also handed the project surrounding the Delimara gas power station.
Back in 2016, the Parliament had found out that following the 2013 elections, the Government gave around €540 million in bank guarantees to different government entities and another €360 million to Electrogas.
Cassola asked the Commission to investigate whether the above-mentioned cases broke Articles 112, 115 and 118 of the Criminal Code.