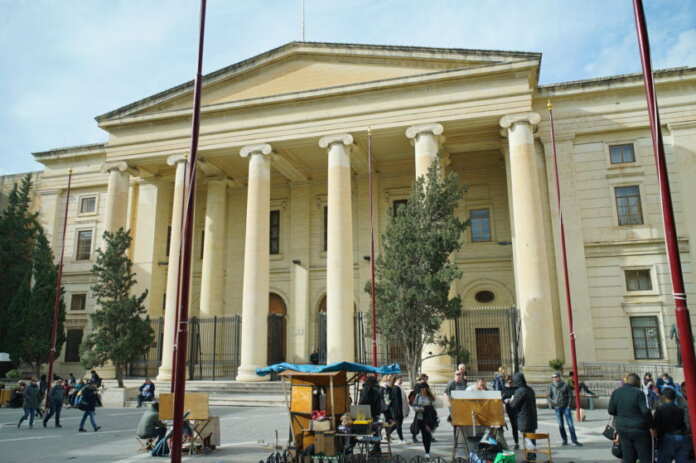 Tista' taqra bil- Malti.
One of the three men who stand formally charged of carrying out Daphne Caruana Galizia's murder has asked the Head of Malta Security Service to say whether there was a warrant to intercept the accused's phone in relation to the murder.
George Degiorgio challenged a law that empowers the Security Service to tap phone calls before the Constitutional court. Degiorgio, along with his brother, Alfred Degiorgio and Vince Muscat are facing trial over the murder of investigative journalist Daphne Caruana Galizia.
The Head of Security Service Joseph Bugeja and lead investigator Keith Arnaud testified in the constitutional case filed by lawyer William Cuschieri on behalf of George Degiorgio, in which phone tap evidence is being attacked.
The application refers to the 8 January sitting, when Police Inspector Arnaud told the Court that he had not verified whether the necessary warrant was issued to gain the alleged phone intercepts.
During the same sitting, Bugeja also testified. In the application signed by Cuschieri, it referred to Bugeja's testimony who told the Court that a warrant to intercept Degiorgio's phone had been issued in February 2017. Cuschieri noted that in court, Bugeja failed to reply on whether a warrant was issued to intercept the accused's phone in relation to Caruana Galizia's assassination. The law provides that phone tapping is carried out
Cuschieri argued that the question is relevant to the constitutional proceedings especially in their case where the legal validity of the phone-tapping evidence. It was also argued that such a question should be answered before the Court, adding that there was nothing stopping the witness from answering.
Cuschieri has asked request the Court to order Bugeja to reply to the question on the warrant which the latter had refused to reply to in court.