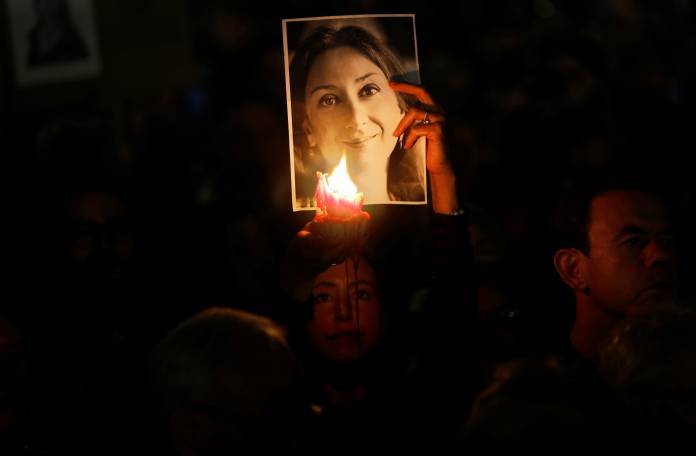 Tista' taqra bil- Malti.
A meeting with the Attorney General has been requested by the family of slain journalist Daphne Caruana Galizia. This was confirmed to Newsbook.com.mt by sources close to the family.
The meeting is set to clarify the situation pertaining to Yorgen Fenech's request for a presidential pardon. So far no reply from the office of the AG has been given.
On Saturday, Fenech requested a government pardon to grass on the murder of Daphne Caruana Galizia.
Meanwhile, in parliament, Prime Minister Joseph Muscat said that he was not informed that there was more than one person accused of the assassination of Daphne Caruana Galizia and one cannot accuse private persons without proof.
"I will speak when the time is ripe," said Muscat, challenging the leader of the opposition to raise a confidence motion against him for debate. He said that he was determined to see this case through 'under his watchful eyes'.
The leader of the Opposition Adrian Delia said that the recent events have weakened the institutions and the Prime Minister should shoulder the political responsibility and leave.