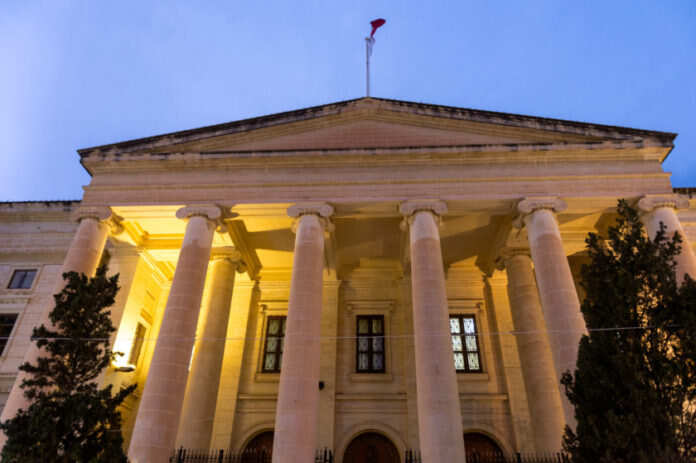 Tista' taqra bil- Malti.
A 27-year-old carer has been jailed for five years after he was found guilty of punching an elderly man who was under his care.
Charlton Spiteri was accused of having grievously injured a 78-year-old man resident at Fatima Ward 3, St Vincent De Paul residence, without the intent to kill him. He was also charged with attacking the victim to injure or bother him, and for causing the elderly resident who was under his care to suffer physical or mental distress.
The case happened in August 2018 just after 1pm, when the accused, who was on duty had seen the elderly patient trying to slide out of his bed. Spiteri had shouted at the elderly man, telling him that he would be allowed out of his bed later in the afternoon.
The accused had told the police that the victim may have accidentally been injured against the metal bed rails or he may have hit against the back of the carer's hand. Spiteri had said that there were no signs of injury on the victim's face.
The victim had been admitted to Mater Dei suffering from injuries to his face after he was found by a nursing aid. The elderly patient had identified Spiteri as the person who caused his injuries and also made punching movements. He was certified as suffering from internal haemorrage in the head compatible to some blunt traumatic injury.
The victim died later on that year from severe pneumonia before he managed to give his testimony to the court-appointed expert. 
Another patient had explained how he had seen the aggressor punch the victim four times in the head. The other patient had called out to the accused asking him to refrain from hitting the patient.
The carer's version was deemed not credible by the court after it was not corroborated by the other witnesses.
Presiding Magistrate Donatella Frendo Dimech noted that if the elderly man was being stopped from getting out of the bed, there was no need to grip him by the face or exert such force which led to internal bleeding.
The court described the accused's behaviour as shocking, inhuman and cruel adding that aggression exploited the victim's vulnerability as he could not retaliate, defend nor speak out or call for help.
Spiteri was jailed for five years after the court found him guilty of grievously injuring the elderly patient. He was also ordered to pay €269.90 in court fees.
Police Inspector Shawn Pawney led the prosecution.