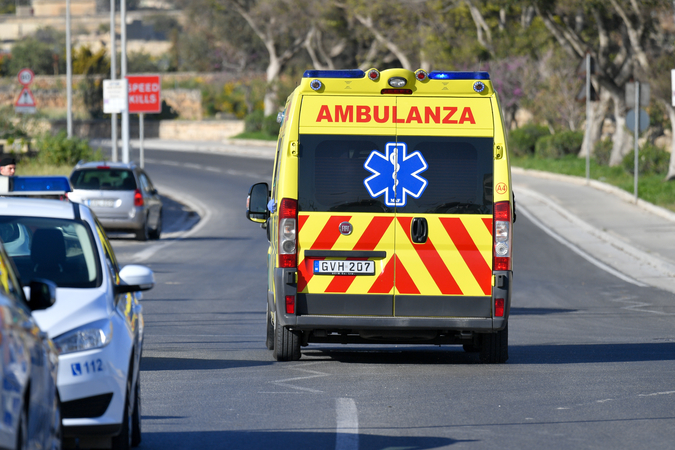 Tista' taqra bil- Malti.
A 22 year old woman from Imġarr is currently suffering from grievous injuries after being involved in a traffic accident in Naxxar's Coast Road. The incident happened at around 11.30pm.
District Police were called on-site, and preliminary investigations showed that the 22 year old, who was driving a Volkswagon Polo, lost control of her vehicle and crashed.
An ambulance took the young girl to Mater Dei Hospital, where she was later certified as suffering from grievous injuries.