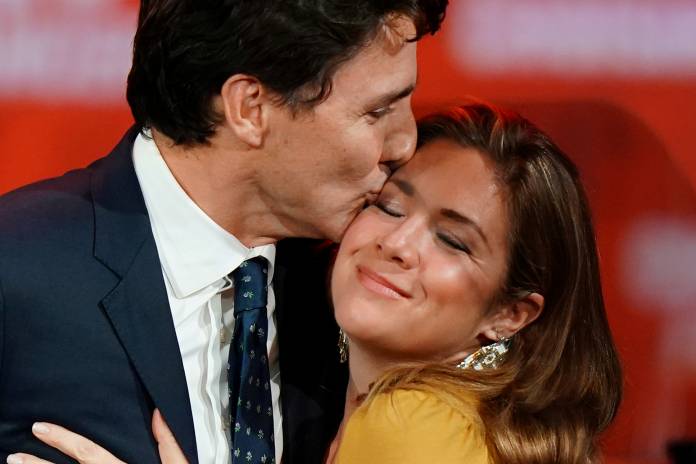 Canadian Prime Minister Justin Trudeau's wife Sophie Gregoire Trudeau has tested positive for coronavirus, a spokesman for the prime minister said.
The prime minister is in good health with no symptoms, the spokesman said in a statement on Twitter.
Justin Trudeau's wife will be in isolation for the moment, while the prime minister will be in self-isolation for 14 days, according to the statement.
In a Facebook post, Trudeau said that he is not exhibiting any symptoms of the virus, but he will also be following the advice of our doctor and continue to self-isolate for now.
The country on Thursday reported 138 confirmed cases, a 34% increase from Wednesday and a three-fold gain from a week ago.
Meanwhile, as of yesterday, more than 127,000 people have been infected globally and over 4,700 have died, according to a Reuters tally of government announcements. Poland has reported its first death from coronavirus. So far 47 cases of coronavirus have been confirmed in the country. Greece reported its first fatality, a 66 year-old-man who had returned from a religious pilgrimage to Israel and Egypt at the end of February.
Italy's death toll from the coronavirus epidemic shot past 1,000 as the economic impact worsened. The total number of infections rose to 15,113. The number of confirmed cases across the UK rose 29% to 590 over the past 24 hours. Ten people have died.
The death toll in France rose to 61 from Wednesday's 48. The country will close all nurseries, schools and universities from Monday. Turkish schools will be closed for one week and universities for three weeks from March 16 and sports events will be held without spectators until end-April.
If you want to be the first to receive the latest news on the coronavirus in Malta, download the Newsbook APP here.