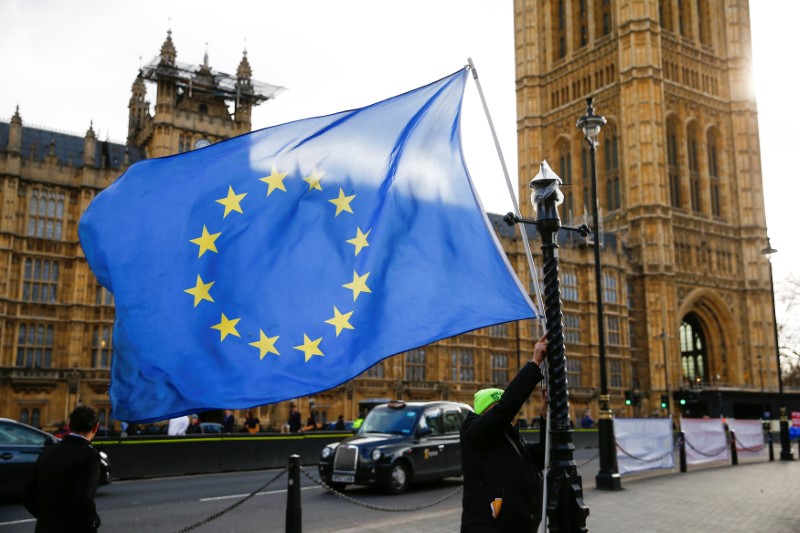 The Government's motion to continue the current departure process with current Irish Backstop discussions, has been defeated in the UK Parliament.
MPs voted 303 against the current process and discussions, signalling a major defeat for the government
MPs had been asked to reaffirm a vote placed in the House of Commons last month which had called on the Prime Minister to continue discussions with Brussels and seek 'alternative arrangements' for the Irish Backstop.
In the run up to the vote a number of Brexiteer MPs, a number from the European Research Group, opted to abstain on the vote saying that they did not wish to be forced to support the No-Deal option coming off the table.
The Leader of the Opposition and Labour Party, Jeremy Corbyn has said that this shows the government can no longer ignore the parliament or to continue on to the 29th March without a deal that works.
The Prime Minister has decided not to attend tonight's vote.
"Tonight's vote shows there is no majority for the prime ministers course of action" – Labour leader Jeremy Corbyn demands Theresa May come to the dispatch box after MPs reject a government motion.

Follow the latest on #Brexit here: https://t.co/qx0tFW4T0c pic.twitter.com/CmbY1bO62T

— Sky News (@SkyNews) February 14, 2019
Amendments rejected
Shortly before the key vote in Parliament, MPs voted and rejected two new amendments which would have seen the government hold a new 'meaningful vote' on the Brexit deal and an extension of three months on the process.
Amendment A
The Opposition and Labour leader Jeremy Corbyn has proposed the Amendment requiring  the government to hold another "meaningful vote" by 27 February or else declare there is no longer a deal on the table, and outline the steps it intends to take.
Defeated – by 322 votes against, 306 in favour
Amendment B
Leader of Scottish National Party, Ian Blackford proposes that the government extend the Brexit process under Article 50 by three months.
Defeated – 315 votes against, 93 votes in favour
Amendment C
Labour MP Anna Soubry had initially put forward third amendment for the government to publish within 7 days, the official briefing documents on a No-Deal impact for UK business and trade.
Soubry pulled the amendment after Prime Minister Theresa May promised at the dispatch box to provide the relevant information to MPs.
NEW: Due to the Minister's promise at the Dispatch Box, at the end of the debate, to publish the relevant papers, @Anna_Soubry will not be putting this to the vote https://t.co/j8STViqVjk

— Chuka Umunna (@ChukaUmunna) February 14, 2019