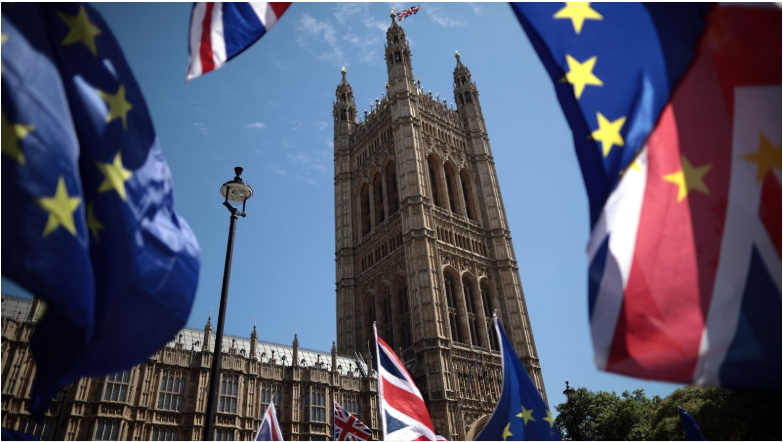 A UK government minister has admitted that a new bill seeking to amend the Brexit deal would be in breach of international law, even as the government he forms part of is continuing to push for its adoption.
The issue is the specific arrangements concerning Northern Ireland, a factor which has complicated talks. Though the historic Good Friday Agreement signed in 1998 decreed that there should be no hard border between Northern Ireland and the Republic of Ireland, this was facilitated by a common EU membership.
The legislation is set to revise parts of the withdrawal agreement negotiated last year, and Northern Ireland Secretary Brandon Lewis conceded that it would breach the agreement in a "specific and limited way."
The admission led to a torrent of criticism, with former PM Theresa May warning that the change could erode trust in the UK over future trade deals.
Labour Party leader Keir Starmer accused the government of reopening old arguments that had been settled, instead of focusing on what was most important: securing a trade deal with the EU by the end of the year.
In the absence of such a trade deal, Britain would not benefit from any concessions, remaining subject to World Trade Organisation rules.