Tista' taqra bil- Malti.
Long queues were observed ahead of opening hours outside certain outlets as consumers wanted to make sure to get their hands first on the best deals.
Queues are flowing with businesses being well prepared for this, extended opening times and additional staff on the floors to cater for the increase in demand.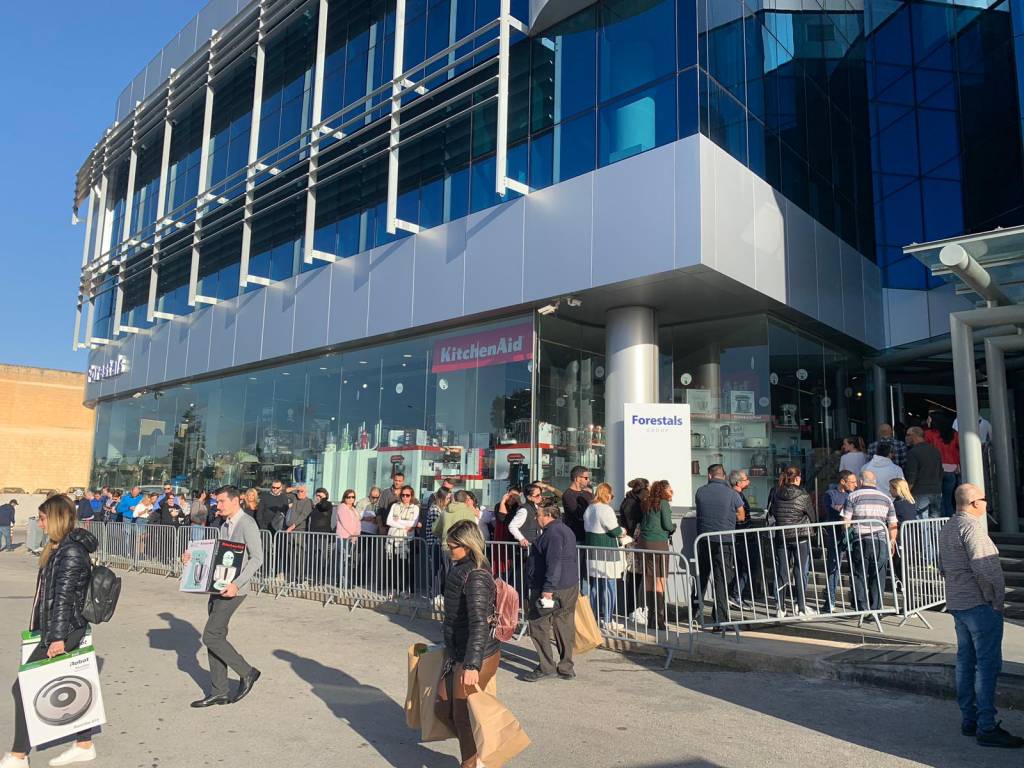 Multiple shopping venues and areas are steadily filling up.
Traffic has been smooth so far. This, together with the beautiful weather and the engaging offers are attracting clients to make the most of the day.
This content was supplied by the GRTU Malta Chamber of SMEs