Being Calypso | Being Ulysses Art Exhibition by Junior College students is the culmination of the Venice Art Biennale Malta Pavilion Outreach Programme for Youths organised by Arts Council Malta and supported by Bank of Valletta. 
By means of this outreach programme, Junior College students studying arts and literature, participated in a set of creative workshops, to explore diverse human issues, challenging the norm, and finally producing their own works of art.  Workshops were launched in February and were conducted by Professor Vince Briffa, one of the three artists exhibiting at the Malta Pavilion for the 58th Art Exhibition of La Biennale di Venezia. These workshops focused on 'Outland', Briffa's film installation, which was exhibited inside the Malta Pavilion in Venice this year.  Professor Vince Briffa also received the prestigious Omaggio all'Arte ed all'Innovazione a Venezia 2019.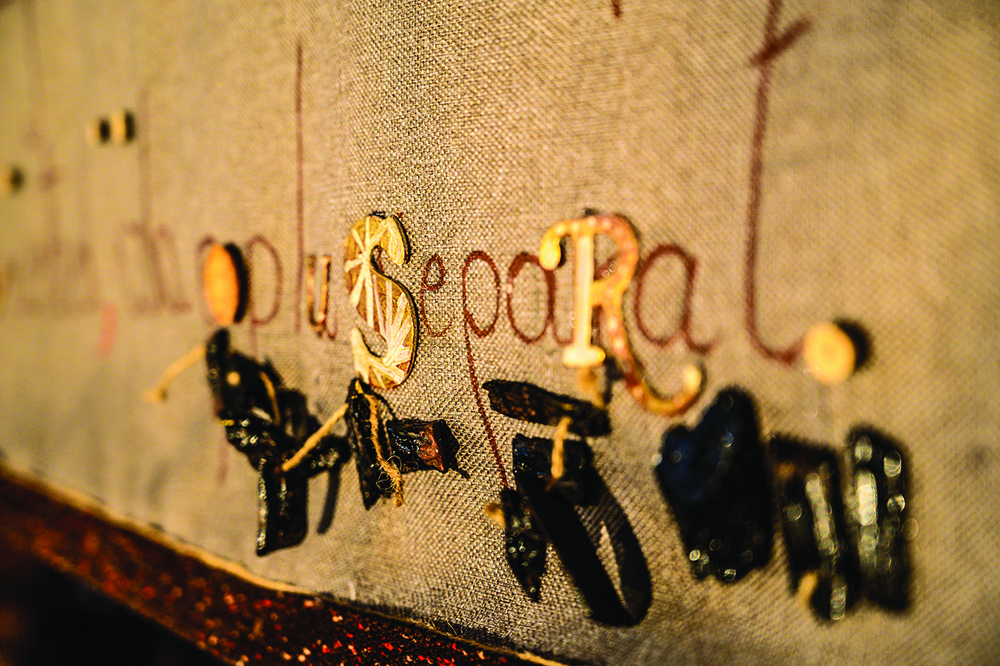 Students explored human emotions and issues, the manifestation of obsessive love and desire, and interweaved experimentation and reflection to produce their works of art.  The students were pushed out of their comfort zone, driving artists to the written word, and writers to the drawing form. 
The exhibition, held within the grounds of the G. F. Abela Junior College and curated by the students in collaboration with their tutors, is not only aimed at empowering students to identify and translate personal concerns into concepts for artistic creation, but is also positioned to give these young artists a public platform to help them find and develop their unique creative voice. A catalogue of these students' works of art will soon be launched.
As part of this programme, a storybook for children was also launched.  The book is based on Trevor Borg's Cave of Darkness – Port of No Return, which also formed part of the Venice Art Biennale Malta Pavilion.  The book, Smajna Isimna taħt l-Art was written by Loranne Vella.  The aim of the storybook is to allow children to explore further meanings and interpretations related to the Venice Biennale installation.  An e-book version will be available on Heritage Malta's website.
"This Outreach Programme helped transport the spirit of the Venice Art Biennale to the Maltese shores, especially amidst children and youths," stated Claudette Pace from Bank of Valletta.  "The result of months of work by these youths was truly inspiring, and we feel honoured in having had the opportunity to assist in fostering an artistic culture amongst children and youths."
This content was supplied by Bank of Valletta