Tista' taqra bil- Malti.
Sanitation officials said enforcement is important, but appealed to the public to show discipline and abide by the measures issued by health authorities.
In an appeal on Facebook, the Environmental Health Officers Association (EHOA) wrote that people should avoid non-essential activities, wear face-masks, wash their hands often, keep their distance, and if feeling unwell, avoid going to work and instead talk to a doctor.
The job of health officials is to make inspections to see that establishments and individuals are complying with the measures, including people who should be in quarantine.
The association observed how in recent days, there appear to have been an increase in cases arising from social activities and family gatherings, some of which were before schools reopened.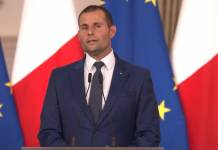 It mentioned how people who were against the opening of the airport travelled as soon as it opened, and people continued to organise social gatherings, some even holding secret parties in rented farmhouses. It added that through such behaviour, the virus continued to spread and eventually entered hospitals and nursing homes.
The EHOA stated that this is not the time to point fingers, as everyone needs to take responsibility for their actions, and follow the measures given by the authorities. As an example, the association mentioned how health officials have been working as front liners for seven months and have had no cases of coronavirus among them, as they always follow the measures and keep in mind the sacrifices they are making for public health.
If you want to be the first to receive the latest news on the coronavirus in Malta, download the Newsbook APP here.