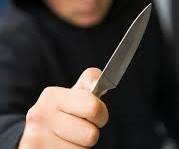 An masked thief armed with a knife robbed an establishment in Rabat Road Żebbuġ, Gozo. The incident took place yesterday at around 9.45pm.
In a statement, the Police explained that preliminary investigations showed that the thief entered the shop and threatened the cashier, a 57-year-old man from Żebbuġ.
The thief fled the scene after taking a generous amount of cash.
No one was injured during the incident, and police investigations are ongoing.