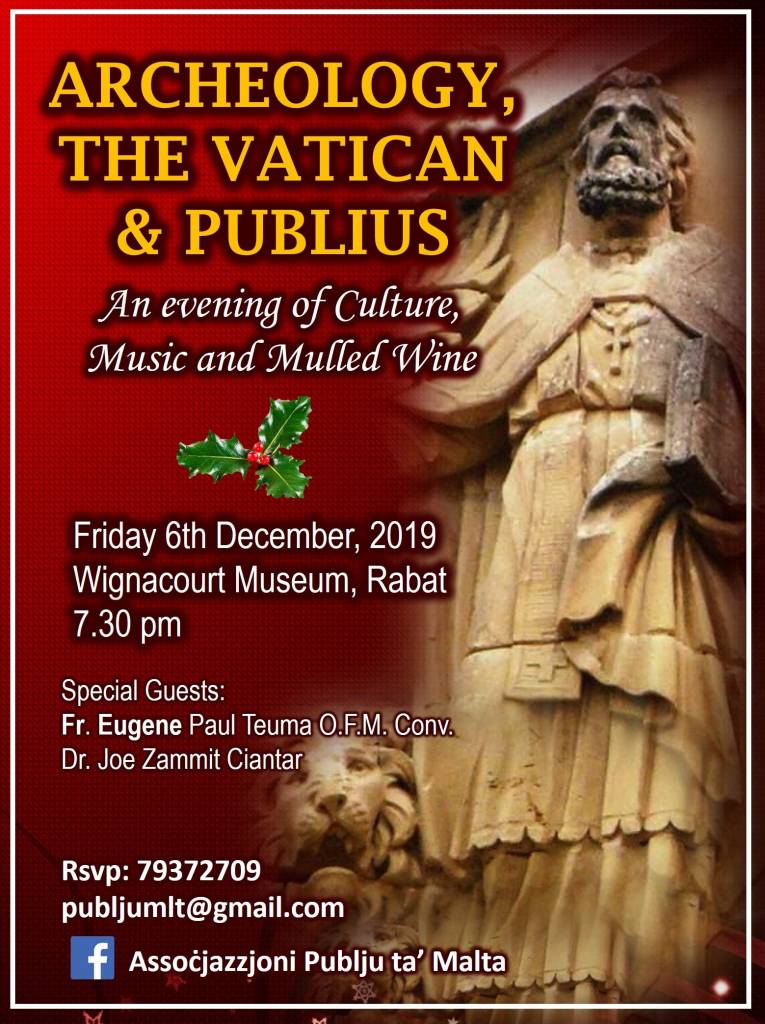 The Publius Association of Malta is organising an evening of culture, music and mulled wine on Friday 6th December at 7.30 pm.
The event will take place at the Wignacourt Museum in Rabat. Fr Eugene Paul Theuma O.F.M. Conv and Dr Joe Zammit Ciantar will be special guests.
Booking may be made on tel. nos: 99069571 and 79372709 or email: publjummlt@gmail.com.