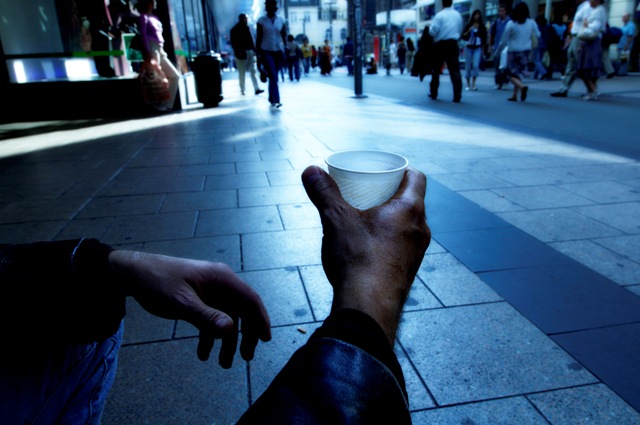 Tista' taqra bil- Malti.
In 2019 there were 82,758, 17.1%, people living on € 9,212 a year, according to the latest figures released by the National Statistics Office, NSO. This compared to 78,685, 16.8%, an increase of 4,073 people from the previous year. In 2019 there were 14,549 (3.0%) people living on only € 6,142 per year, compared to 16,241, 3.5%, a decrease of 1,692 people from the previous year.
Although there was a decrease of 5.7% from the previous year, women remain the highest in the at-risk-of-poverty category, especially women who are single parents and the elderly.
This data was explained in a statement issued by the Anti-Poverty Forum Malta which also mentioned how various EU countries and NGO's are currently debating about the Living Income. A living income is defined as sufficient income to afford a decent standard of living for all household members, including a nutritious diet, clean water, decent housing, education, health care and other essential needs, plus a little extra for emergencies and savings.
The Anti-Poverty Forum Malta together with its' stakeholders Alleanza Kontra l-Faqar amongst others, has been instrumental in this process.
It remarked how due to COVID-19, Malta suffered various social and economic consequences and the anti-poverty forum Malta is especially concerned about people at risk of poverty and social exclusion, their families, and other vulnerable groups, who have been hardest hit by this crisis and who urgently need help.
In August this year, the government commissioned a study to determine how a basic living income could be implemented in Malta.
The Anti-Poverty Forum Malta recommends the following suggestions;
Urge the Government to subsidize healthy foods such as vegetables and fruits
A bailout on electricity and water will be considered for those families who were most affected during the pandemic
Whenever and for whatever reason vouchers are introduced, they should be modelled on those issued during the COVID-19 pandemic and should be made exchangeable for medicine, education, groceries, clothing, toys and games, etc
"Adequate income is necessary for individuals to live decently, especially when having a family to maintain and protect. According to NSO statistics, the gap we have seen in recent years between low-income and high-income earners appears to be widening," said the Forum.
The Anti-Poverty Forum Malta is a Forum of 13 local NGOs working together as a network on poverty. The Forum organises a number of conferences and focus groups, promotes research, disseminates information and creates awareness on poverty in Malta. The Anti-Poverty Forum is part of the civil society committee within MCESD and is affiliated with the European Anti-Poverty Network (EAPN).