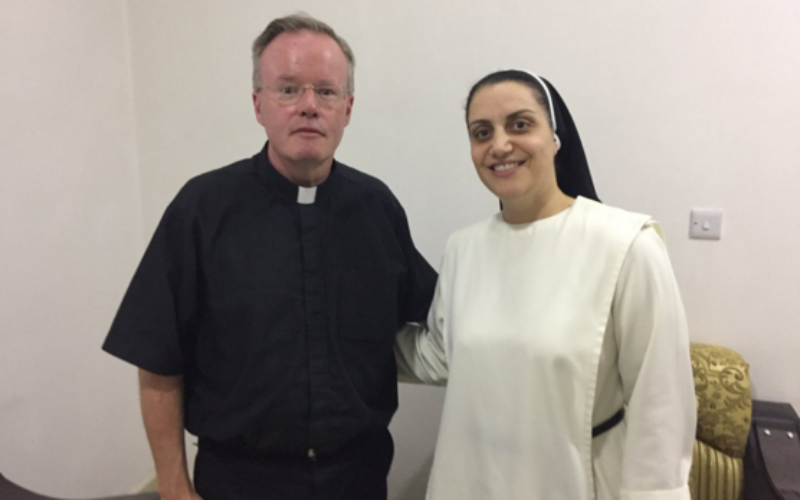 Tista' taqra bil- Malti.
An Iraqi Sister who was forced to flee Islamic State in 2014 has been denied entry to Britain for a second time.
Sister Ban Madleen previously applied for a UK visa to visit her sick sister but was refused permission in March. A second application for a month-long trip to see her sister and sister's family was denied earlier this month.
A letter from the UK Visas and Immigration division of the Home Office said she had not satisfied immigration rules – in essence, not proving she had sufficient funds and that she was genuinely seeking to visit her family rather than trying to make Britain her main home. (It cited immigration rules V4.2 and V4.3.)
Fr Benedict Kiely, founder of Nasarean.org, wrote on Twitter: "The UK has, for the second time, denied a visa to my friend, Iraqi nun Sister Ban Madleen – driven out of her convent by ISIS but unacceptable for a month's visit to the UK. What is wrong with Britain?"
Sister Ban, whose Dominican convent in the Christian town of Qaraqosh on the Nineveh plain was occupied by ISIS for two years, settled in Erbil, the capital of Iraqi Kurdistan, where sh
e set up pre-school centres.
In December 2016 three archbishops from Iraq and Syria were refused entry into Britain despite being invited by the country's Syriac Orthodox Church for the consecration of the UK's first Syriac Orthodox Cathedral, attended by Prince Charles.
According to Fr Kiely, another Iraqi Dominican nun with a PhD in biblical theology from Oxford has similarly been refused a UK visa twice.
Last year the Institute of St Anselm, a Catholic institute training priests and nuns in Margate, Kent, said it had been forced to close because of problems with visa applications for foreign students.