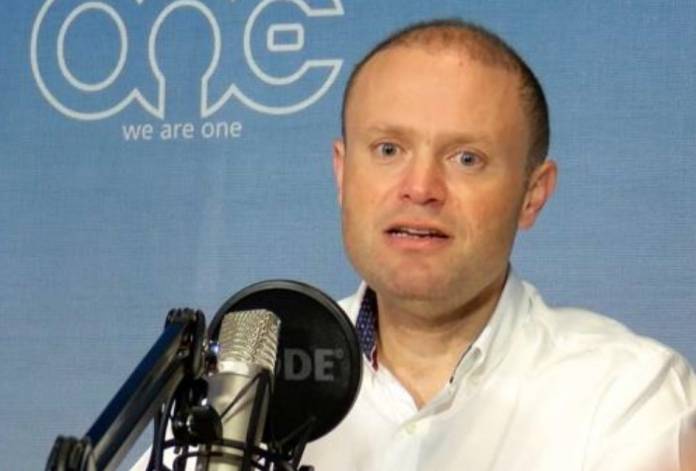 Tista' taqra bil- Malti.
The upcoming week is an important week for Partit Laburista, outgoing party leader Joseph Muscat said on Sunday morning. Speaking on Partit Laburista's One Radio, Muscat said that the party is at crossroads and will decide on the way forward in the upcoming week.
Muscat announced his plan to resign after Electrogas director, 17 Black owner, and murder suspect Yorgen Fenech was arraigned in court and charged with being an accomplice in the murder of journalist Daphne Caruana Galizia. The outgoing leader is expected to step down once a new leader is chosen among party paid up members.
Partit Laburista has two leader contenders, Robert Abela and Chris Fearne. Commenting on the contenders, Muscat said that his mind was at rest, since both contenders want to see the country move forward.
His speech on Sunday morning focused on the upcoming internal election. He urged the party paid up members and who are entitled to vote, to go and vote on Saturday.
Speaking about a survey published on Sunday, Muscat said that he was pleased that it showed that Partit Laburista retained strong support despite the recent turmoil.
The country plunged into an unprecedented political crisis when shocking revelations from investigations into Daphne Caruana Galizia's murder emerged. Both Tourism Minister Konrad Mizzi and OPM Chief of Staff Keith Schembri stepped down in the wake of the revelations. The latter is officially under investigation over the phantom job given to the self-confessed middleman Melvin Theuma who was granted presidential pardon, tampering of evidence and the murder.
'The country has undergone a huge transformation,' Muscat explained. He added that the country went from a country with a fiscal deficit and high unemployment rate to a country with the lowest unemployment rate. He claimed that the change happened because the party itself had gone through its own transformation 11 years ago.
According to the outgoing leader, each and every individual on the island had "an excuse" to abandon Partit Laburista. He added that this however did not happen because there was no alternative to the party. 'Partit Laburista remains the best choice for a party in government,' Muscat said, adding that the people did not make their political judgement based on things that happened in the course of "one week" or a "bad period".
He concluded his address by saying that he will remain behind the new leader to assist wherever his help would be needed. He also said that he was willing to step down to ensure that the country moves forward.