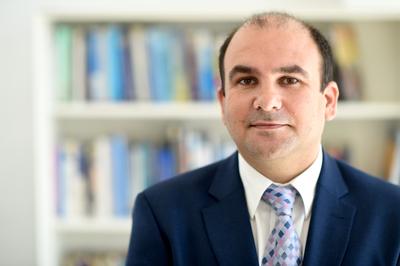 Fishermen with reading and writing difficulties should have another way to report their catch, Nationalist Party MEP candidate Peter Agius has said.
Agius is calling on the Fisheries Department to carry out a process that will allow fishermen with these difficulties to declare them and still be able to report their catch.
This is one of four proposals the PN MEP candidate outlined as part of the party's efforts to increase the visibility of Maltese fishermen in Europe.
He explains that there are certain issues which have not been submitted to the European Commission, 'such as the issue of Tunisian fishermen on Maltese fishing nets. Agius emphasised that there are European solutions from which Maltese and Gozitan fishermen can benefit, which are not being examined presently.'
According to Agius, there had been unfair instances where Maltese fishermen had given up on their profession because they were unable to conform to EU rules on reporting their catches in a logbook or through digital equipment.  He states that having to leave their professions because they were unable to meet these procedures is unfair.
In addition to alternative means for fishermen to report their catches, Agius also outlines the creation of a Fisheries Local Action Group (FLAG).
Under this proposal, the MEP Candidate hopes to create a body that will help Maltese fishermen deal with the bureaucratic processes involved with dealing with EU funds and assistance to access them. This system is similar to the French model.
Going further on funding, Agius says that the PN would be pushing for support from the €75000 allocated under the EU Regulation on Fisheries. This money he says would be used to help young fishermen buy vessels. He says this has already been used successfully in other European member states.
Finally, the MEP candidate states that the PN would be pushing for greater transparency on the penalities which fishermen are facing for infringements. He states that these must be proportionate to the misdeeds. He also calls for warnings to be introduced on first time offenders rather than introducing financial penalties immediately.
Mr Agius delivered these proposals during a press conference at the wash house in Marsaxlokk. 'From the size of fishhooks, to fish quotas, equipment and fishing seasons is decided in Brussels. Hence, Maltese fishermen should have a strong representation in the European Parliament,' he explains.