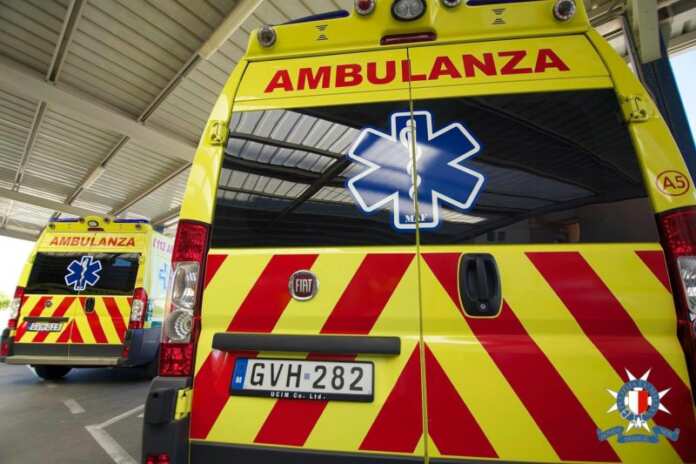 A 12-year-old Russian boy was grevously injured when an ambulance ran him over in The Strand, Sliema, on Saturday at around 6.20pm. According to a police statement, the ambulance was being driven by a 49-year-old from Birzebbugia.
Media reports say the ambulance was carrying one of the victims of an accident which took place earlier on in The Strand, Gzira, only a couple of meters away from where the boy was injured. The boy was using a pedestrian crossing.
The boy was taken to Mater Dei hospital for treatment and was later certified to be suffering grevous injuries.
The Police are investigating the case.