Tista' taqra bil- Malti.
Maltese Ambassador to Italy, Joseph Cuschieri said he will donate his salary for the month of March to the Italian Civil Protection who are helping in the fight against coronavirus in Italy.
Cuschieri announced this on social media on Monday. He wrote that he is too as many Italians, experiencing the outbreak of coronavirus in Italy. He also said that he feels is his duty to offer his help in the best way he can.
Joseph Cuschieri also said he would be again ready to do so if Malta experiences a similar situation to that of Italy.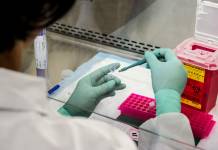 If you want to be the first to receive the latest news on the coronavirus in Malta, download the Newsbook APP here.