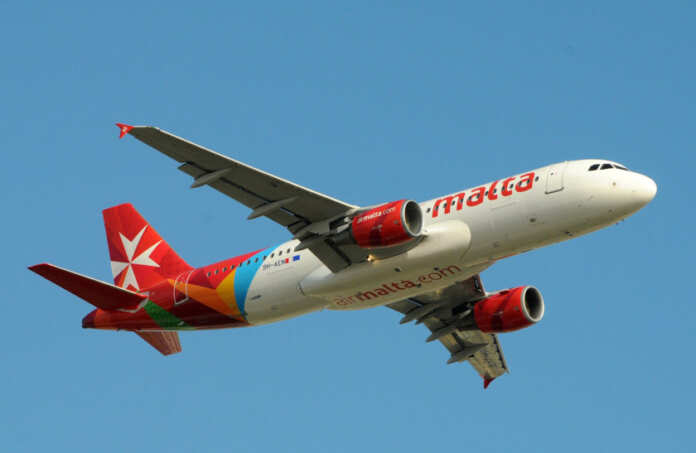 Tista' taqra bil- Malti.
The Association representing AirMalta's pilots, ALPA has filed a judicial protest against the Maltese national airline and against Economy Minister Silvio Schembri.
ALPA has filed a judicial protest following the decision by AirMalta's management to lay off 108 pilots.
The judicial protest signed by lawyer Andre Portelli claims that AirMalta has failed from discussing the matter with ALPA prior to the redundancies and therefore its action is illegal and breaches fundamental human rights.
At the beginning of April, the Maltese national airline said it has to lay off 108 pilots as no agreement was reached with the union on how to reduce payroll costs. AirMalta has around 134 pilots.
Last week the association representing AirMalta's pilots stated that the Chief Executive Officer, CEO of AirMalta, Clifford Chetcuti is refusing to attend meetings with ALPA and the company provided no reason why Chetcuti is refusing the invitation to meet ALPA.
The dispute between AirMalta and ALPA arose after the airline said that the COVID-19 outbreak has substantially affected the Company with a mere 2 flights per day as opposed to the scheduled average of 20 daily flights and AirMalta said that it offered unions representing different sections of company employees, to agree on a minimum floor of the average pay of the last twelve months, capped at €1200, as basic monthly income which would be applicable for all those on indefinite and definite contracts, meaning that all employees, including staff at head office, engineers, cabin crew, and pilots would get a minimum income of €1200 monthly even if they are not required to operate and stay at home.
ALPA did not reply to the company's offer insisting that the airline should make further counter offers. The association also said that Chetcuti's offer to accept a 70% pay cut' from a package exceeding €300,000 excluding perks, came after pressure was applied by ALPA and that senior management members admitted to ALPA that they have given up just 10% of their salaries, whilst demanding a 90% pay cut from pilots.
During a press conference last Friday, Economy Minister Silvio Schembri has accused ALPA of trying to influence the management. This attitude from the government shows that there is no intention from the authorities to safeguard their job said ALPA.