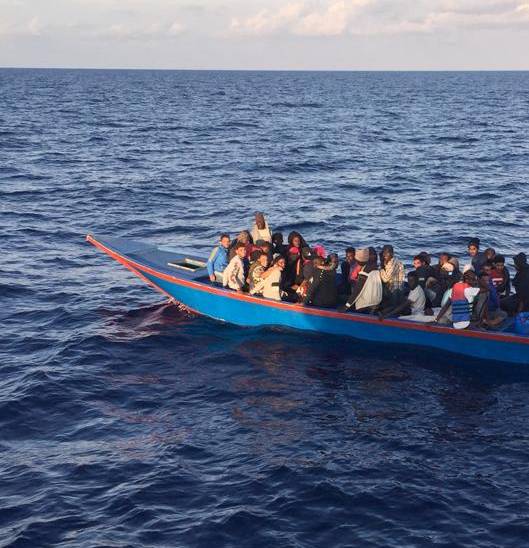 Alarm Phone has accused the Maltese Government of organising another 'illegal pushback to Libya' after the NGO lost contact with the people on a wooden boat.
As events started to unfold this morning, Alarm Phone posted a message on Twitter saying that a wooden boat was out of fuel and drifting the 90 people on board, including a pregnant woman were desperate for rescue. The NGO demand the Maltese Government for immediate help as any delay would endanger the life of the people, "Don't let them drown at sea!" it appealed.
At 7.30am, Alarm Phone said that although two merchant vessels Marina and Pyxis Epsilon were in the vicinity, but no rescue was in sight. The NGO accused authorities that although they were informed, no one would take any responsibility. "A tragedy can happen at any moment!"
Alarm Phone said that a third merchant vessel "Karina" was on scene but "we fear another legal pushback to Libya organised by Malta."
In their last communication on twitter, Alarm Phone said that the boat is drifting only 17nm south of the Italian Search and Rescue zone. "But Malta and Italy prefer to send the people back to the torture-camps in Libya via pushbacks by proxy?"
Just after 7pm, Alarm Phone tweeted an update saying that Malta and Italy have refused to provide safe ports to the 78 migrants taken aboard the vessel Marina. It urged EU member states to respect international law which states that they are to help people in distress and in need of help. Alarm Phone also said that these 78 persons will spend the night in need of food and water. Some also require medicine.
The Italian authorities have said that it is Malta's responsibility to offer them a safe port. The Maltese authorities remain mum.
This new blame on the Maltese Government comes hot on the heels as the Maltese Government under the helm of Prime Minister Robert Abela came under fire for closing the ports during the COVID-19 outbreak.
In court, this week, it emerged that former OPM official Neville Gafá used to organise fishing vessels' operations which picked up migrants to ferry them back to Libya.
Currently, the Government is holding 56 migrants on a Captain Morgan vessel out at sea, a move described by the Opposition leader Adrian Delia as 'bizarre'.
Additional reporting: Sephora Francalanza