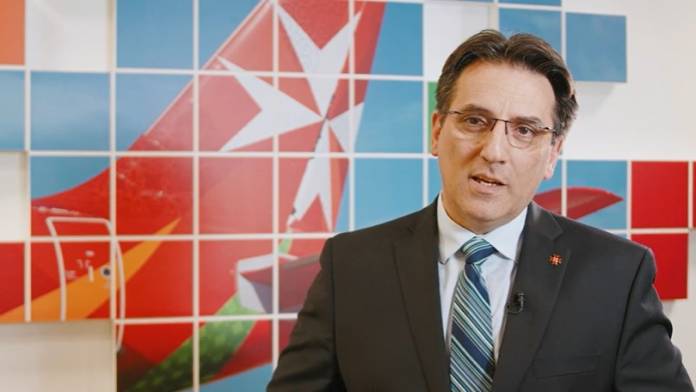 The Association representing Air Malta's pilots, ALPA, stated that the Chief Executive Officer, CEO of AirMalta, Clifford Chetcuti is refusing to attend meetings with ALPA's. The association said in a statement issued on Tuesday that the company provided no reason why Chetcuti is refusing the invitation to meet ALPA.
"It is very strange that the company's CEO opts not to participate in discussions which should, in theory, be premised on his strategic guidance and policy direction. Consequently, talks will only resume when the CEO decides to abide by this request," stated the association.
ALPA also said that Chetcuti's offer to accept a 70% pay cut' from a package exceeding €300,000 excluding perks, came after pressure was applied by ALPA and that senior management members admitted to ALPA that they have given up just 10% of their salaries, whilst demanding a 90% pay cut from pilots.
In view of this ALPA stated that it will continue to insist for fairness across the board.
The association accused Clifford Chetcuti of attacking the company's pilots through false allegations, accusing them of abusing of sick leave through false statistics, to gross misconduct. All these allegations were never proven said ALPA and it believes it is highly unethical and immoral for Chetcuti to display such behaviour during such a sensitive period of the COVID-19 which is leaving a major impact on airline operations.