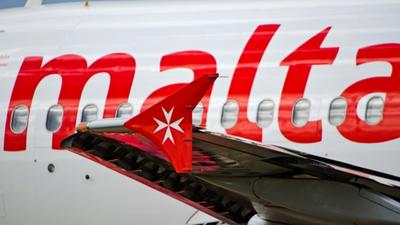 AirMalta's Chairman and Board of Directors have unanimously reasserted their support and trust towards the company's CEO Clifford Chetcuti. They said that they support the manner in which the CEO and the Senior Management Team are handling the precarious situation of the airline in view of the current COVID-19 situation and the implications it is having on the company.
In a statement, published on Wednesday the chairman and board of directors said that they took note of the latest ALPA press release and said that ALPA'S attacks against officials of the company who are ensuring the continuing viability of the National Airline will not be tolerated.
It was also stated that all measures taken and processes implemented to date by the management of the company have had the prior unanimous approval of the board and were intended to safeguard the jobs of all employees.
The Association representing Air Malta's pilots, ALPA has accused CEO Clifford Chetcuti of attacking the company's pilots through false allegations, accusing them of abusing of sick leave through false statistics, to gross misconduct. All these allegations were never proven said ALPA and it believes it is highly unethical and immoral for Chetcuti to display such behaviour during such a sensitive period of the COVID-19 which is leaving a major impact on airline operations.
ALPA also said that Chetcuti's offer to accept a 70% pay cut' from a package exceeding €300,000 excluding perks, came after pressure was applied by ALPA and that senior management members admitted to ALPA that they have given up just 10% of their salaries, whilst demanding a 90% pay cut from pilots.
If you want to be the first to receive the latest news on the coronavirus in Malta, download the Newsbook APP here.