Tista' taqra bil- Malti.
Around 40 drivers of several Porsche models, as well as members of Porsche Club Malta recently met at the University of Malta to give their usual donation to Puttinu Cares and also offer their time and prestigious vehicles to those children currently receiving treatment at Mater Dei Hospital.
Thirty-six children benefited from this unique experience and, thanks to a number of sponsors, they were also given some gifts.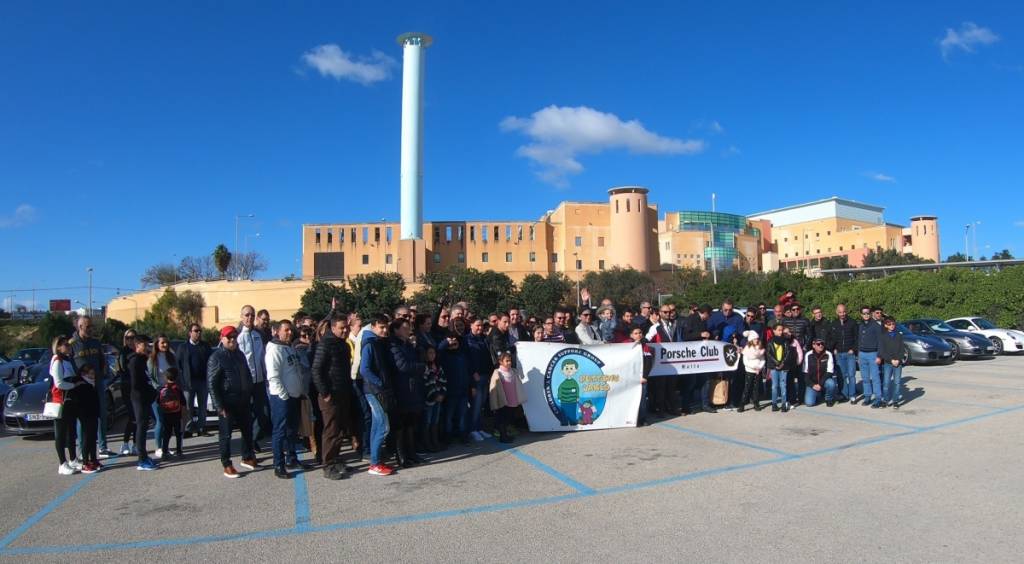 The drive took them through Mrieħel, Attard, Mgarr, Għajn Tuffieha and St Paul's Bay, and ended at the National Aquarium in Qawra. Here Porsche owners and drivers had a coffee and shared greetings while the children and their families were the special guests of the owners and staff at the National Aquarium.
President of the Porsche Club Malta Andrew Spiteri said that this was the second year that his club organised this event. He was pleased that the event is getting bigger and more popular with members. Spiteri thanked Puttinu for the "valuable, noble work they do" and called for generosity. He explained that a member of his club who last year took part in this event could not make it and is making use of the services of Puttinu.