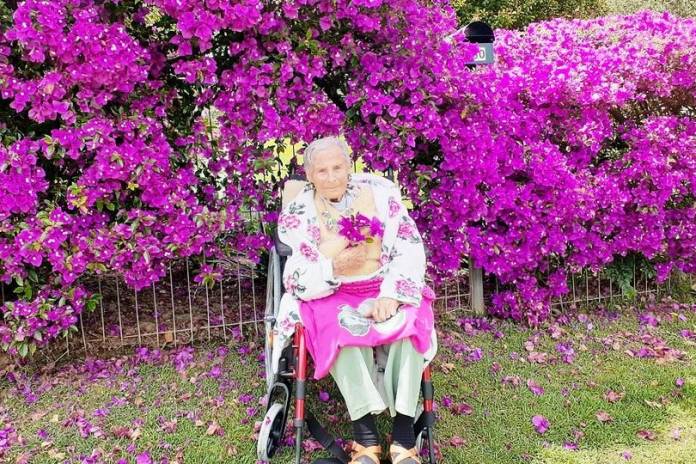 Tista' taqra bil- Malti.
To celebrate her mothers' 102nd birthday, her daughter Mariza came out with a unique way to make the day special for Agnes, who has dementia.
"We have been meeting some nice residents in the area on our walks. A couple of years ago I engaged the community by inviting them to send mum a birthday card to make her feel loved. We received close to 100. I thought mum would enjoy the fuss by people in our neighbourhood, and I will try anything to make mum have a bit of happiness in her last years with us. Hence the community 'walk with Agnes' was born," Mariza told Newsbook.com.mt.
Through the 'walk with Agnes' event, Mariza invited people from their community to go on a walk with her mother to celebrate the occasion.
Mariza says that her mother was always busy doing the necessary motherly things to raise her 10 children.
"Mum was a very thoughtful, caring, quiet and kind person and helped neighbours in need when she could. She never had a bad word to say about anyone. She would lend people things like a large pot, sugar, flower, potatoes or whatever they needed if she had it. Mum would look after their kids and even send some of us to help if we were old enough. She never asked for money for helping. I remember her teaching herself to speak and read English and enlisted our help. Mum also speaks and reads Maltese, Italian and a bit of Latin," says Mariza, "She liked to keep herself well groomed and I remember her doing her hair in that 1940 style – the 'romblu' at the front of her hair."
All 10 of Agnes' children were born in Sliema, Malta. Mariza was six years old when they arrived in Australia.
"I remember our beautiful home in Sliema, and the stairwell we often played on. The 'helwa tat-tork at the bottom of the stairs which was placed in two large statues hands. I remember my beautiful aunties and uncles (mum's siblings) and how much they loved mum and us kid's. I remember the water and playing there with my siblings," she says.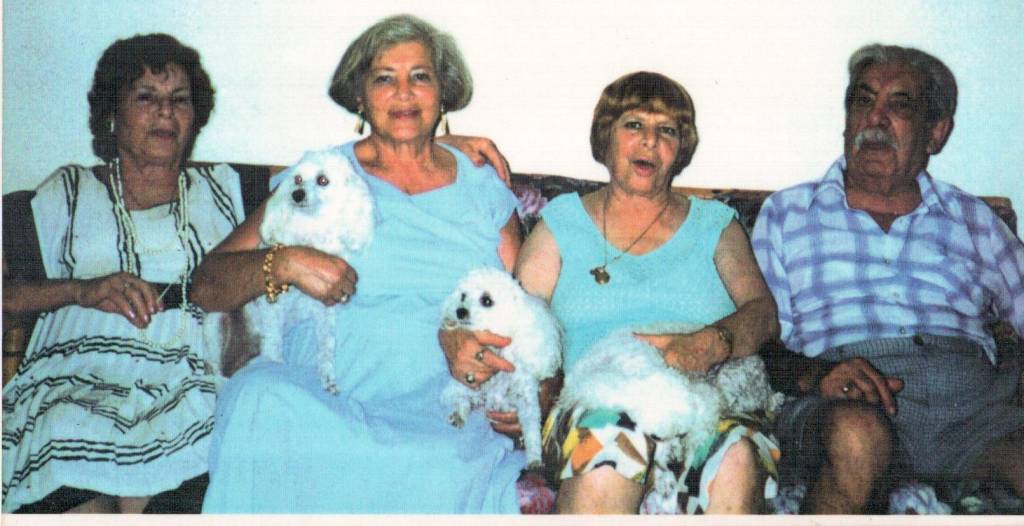 Agnes went back to visit her siblings at least four times over the years.
"The last time I believe was in 1989. It was hard for her to save the money to travel due to her circumstances. In 1964 the family immigrated to Australia. In 1968 my dad passed away leaving mum to pay three mortgages and raise us children. It was a struggle, however mum managed to clear the debts and keep the family intact. I remember her often crying because she was worried the authorities would take the little ones away because of financial hardship," reminisces Mariza.
Agnes and Mariza now live in Sydney. Mariza moved to St Clair in 1982 when she got married and she arranged for her mother to build and live next door to her. In 1986. Mum sold her home in Smithfiled NSW where she lived for 20 years and lived with Mariza for a year till they did all the necessary running around to organise the construction of her house.
Agnes has had noticeable dementia since around 2007.
"By noticeable, I am referring to lapse in judgment impacting her safety. I had to start putting lots of procedures into place to ensure her safety. One of the first things I did was to purchase a mobile phone with a GPS tracking device. This was due to Mum forgetting which bus stop to get off when she went to her daily social activities," explains Mariza, who had to retire from full time employment in 2009 to take care of her mother.
Now, at 102 years old, Agnes has become quite frail and is no longer able to support herself on her legs.
"I stay with mum in her room every night to help her when she needs to use the bathroom, which could be up to six times a night. She sleeps much of the daytime and at night she cannot sleep, which is to be expected. I don't like leaving mum alone due to falls risk and also mum is scared as she often forgets this is her home. In her mind, home is back in Qormi with her parents and siblings," Mariza says.
Mariza is hoping that Agnes' 102nd birthday celebrations will bring her mother some joy.
"I think Mum will be very excited and bewildered at the same time, that so many people have an interest in her and appreciate any flowers or cards she may receive. She will probably wonder what all the fuss is about!" she concludes.
If you would like to wish Agnes a happy birthday, you may do so on the Facebook page Come walk with me, my mother Agnes and dementia.
Happy birthday to Agnes from all of us at Newsbook!