The monumental prehistoric structures of the Maltese Islands are among the most popular, both among local and foreign visitors.
Last Sunday, a fully booked guided tour of the Tarxien Temples which was organised by Heritage Malta saw the participation of adults, teenagers and children who were eager to learn more about the discovery of these temples by Sir Themistocles Zammit in 1913.
Sir Temi Zammit, as he is also known, was a Maltese pharmacist, doctor, analytical chemist, a professor of chemistry, an archaeologist, a historian, a researcher and a writer. He served as the Rector of the Royal University of Malta for some years, and also as the Director of the National Museum.
He was successful in all these fields and is particularly renowned for having introduced the first systematic archaeological excavations at the Tarxien Temples. His observations and drawings that he left in his notebooks and published reports, prove the details that he went into.
This year marks the 100th anniversary from the year that the public started visiting the Tarxien Temples after the end of Zammit's excavations. Zammit was known to enjoy showing this site personally to the various scholars, dignitaries and members of the public who showed an interest about the islands' past.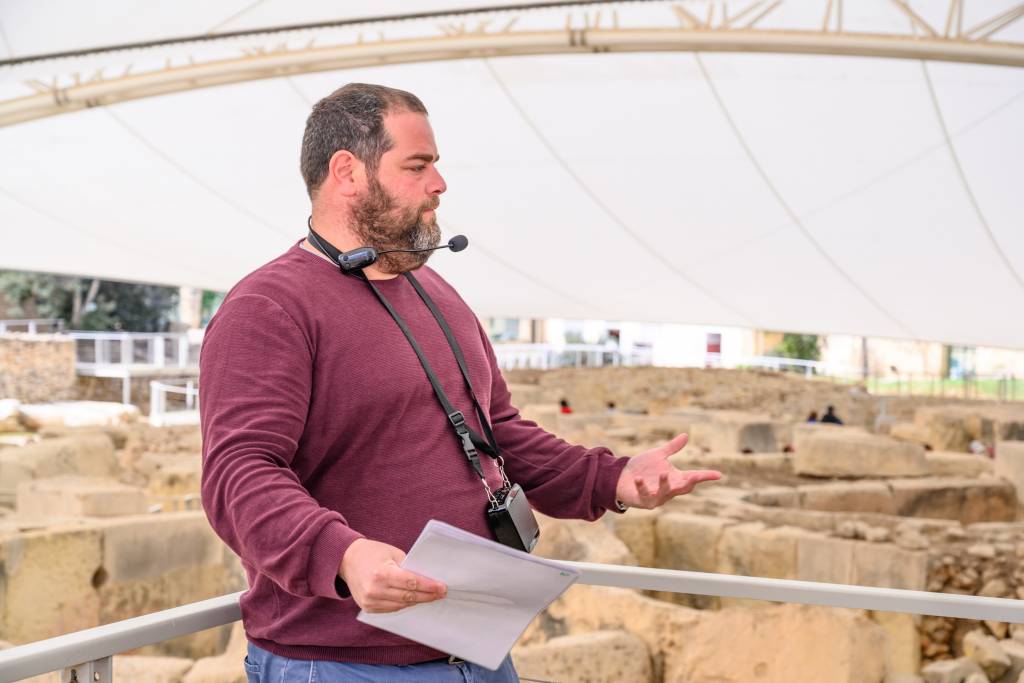 Besides listening to the intriguing narrative of how this archaeological site was discovered, how Zammit excavated it, and what were his interpretations of this discovery, participants also had the opportunity to see some items which are associated with him, including a camera.