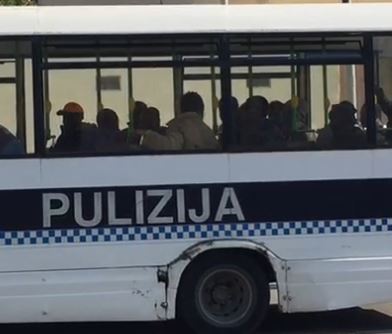 Tista' taqra bil- Malti.
Some 80 immigrants were evicted out of a block of apartments by Police in Buġibba this morning. The apartments, located in Triq il-Ħalel Buġibba, were raided by Immigration Police as well as members of the Rapid Intervention Unit (RIU) at around 6am.
According to media outlet TVM, there were 5 immigrants to each room, each paying €200 a month. They were taken in for questioning at police headquarters.
Reports state that the number may be more than 80. In fact, the number of persons found was more than expected, and another police bus was called on-site to transport the immigrants.