Tista' taqra bil- Malti.
An average of 387 employees within the public sector have resigned during the past three years.
The data was tabled in Parliament by Prime Minister Robert Abela in his reply to a parliamentary question by PN MP Carmelo Mifsud Bonnici.
The data presented shows the number of people who have resigned between 2017 and 2019 and the number of individuals within the public sector who were suspended from work.
Statistics show that the number of women who have resigned has been higher than the number of males. Over a period of three years 768 women and 392 males resigned.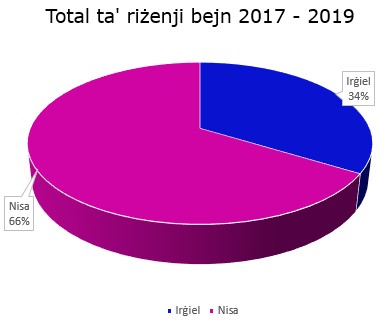 Between 2017 and 2019 a total of 8 government employees were dismissed from their employment. Between 2017 and 2018, 3 employees were fired each year and during 2019 only two were sacked.
45 individuals were suspended from their employment between 2017 and 2019, 40 of whom were male.