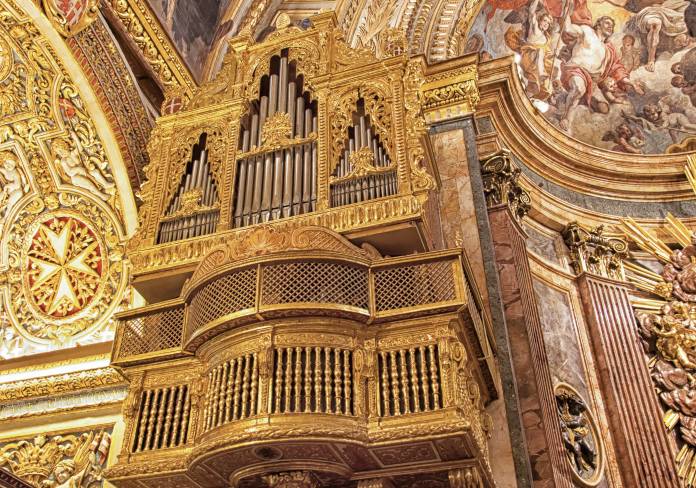 The seventh edition of the Malta International Organ Festival is being held in various locations around Malta and Gozo between November 20 and December 4.
It will feature a number of international and local musicians and their interpretations of various compositions by both Maltese and foreign composers. A special dedication is being given to Ludwig van Beethoven to celebrate the occasion of the composer's 250th birth anniversary.
Mezzo-soprano Felicitas C. Brunke (Germany) and Natalia Rakhmatulina (Russia) on the organ will open the festival with a concert at the Parish Church of Our Lady of Pompeii in Marsaxlokk. The organ in this church has just been restored by Mascioni with the help of Robert Buhagiar.
The second concert will take place in Gozo the next on Saturday November 21, at the Xewkija Parish Church on the Gallo-Farley Organ, where Maltese organist Franco Cefai will perform alongside trumpeter Jason Camilleri.
A very important part of the festival, a performance by Wayne Marshall on the organ, is happening at St John's Co-Cathedral in Valletta on Friday, November 27. Marshall, a conductor, virtuoso organist and solo pianist, will be playing themes from compositions by Beethoven.
Two separate solo organ concerts will showcase two winners from last year's First Malta International Organ and Organ & Voice Competition: Elizaveta Lobanova from Switzerland (at St Therese of Jesus Church in Cospucia on November 28), Lukas Hasler from Austria (at Balluta Parish Church on December 2).
A Debutant's Concert will occur at the Jesuits' Church in Valletta on December 1.
This year's organ festival also features a Tridentine Mass, to be held at the Valletta Jesuits' church on Sunday, November 29. Natalia Rakhmatulina (organ) will accompany German cantor Ansgar Gescher in the Missa in Dominicis Adventus et Quadragesimae. She will also play some improvisations on Maltese sacred music themes as interludes.
The Italian Trio Carillon will perform in a concert for two flutes and organ at the Jesus of Nazareth Basilica, Sliema, on Thursday, December 3. The trio is made up of Lisa Bini and Luca Magni (flute), and David Boldrini (organ).
Natalia Rakhmatulina will accompany baritone Joseph Lia on the organ in the closing concert at the Basilica of the Nativity of Mary in Senglea on Friday, December 4.
Maltese composers to feature in this year's repertoire are Chris Muscat, Reuben Pace, Franco Cefai, Joseph Vella, Joseph Fenech, and Charles Camilleri.
The Malta International Organ Festival, under the artistic direction of Maltese baritone Joseph Lia, comprises a varied music programme that is delivered in different attractive locations around Malta and Gozo. "The festival presents the opportunity for people to discover Malta's treasures through music," said Dr Lia.
The Malta International Organ Festival runs till December 4. Places are limited due to social distancing limitations. All measures and precautions as instructed by the health authorities are being strictly adhered to. For the full programme, visit the website.
This content was supplied by Malta International Organ Festival