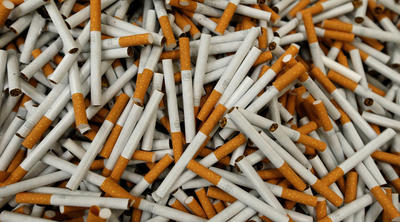 Tista' taqra bil- Malti.
7,874 cigarettes, 232 bottles of wine and spirits and 150 excise bandaroles were seized by Customs during the weekend.
In a statement Customs explained that a total of 3,264 undeclared cigarettes were found following a rummage on a bunkering vessel returning to port. The cigarettes had no excise stamp and were seized by the officials.
The rest of the items were seized during routine inspections in Luqa and Valletta. Two particular outlets were found to stock items without excise stamps and have unused ecise bandaroles. Customs explained that the wines and spirits seized should have had excise stamps affixed to them to confirm that the excise tax, which is being charged to the end consumer, was actually paid to the Customs Department.
4,600 contraband cigarettes seized by the Police during a raid in a bar in Valletta were handed over to Customs, so as to be able to start the legal proceedings according to law.