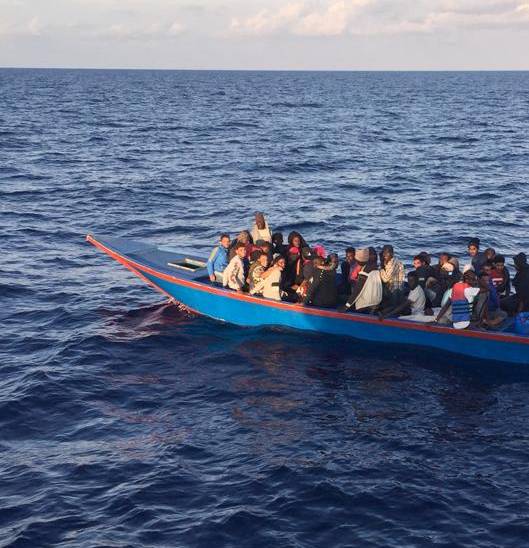 Tista' taqra bil- Malti.
A boat carrying 78 asylum seekers including two women and four children is currently adrift the Maltese search and rescue region, migrant NGO Alarm Phone wrote on Twitter on Sunday.
The migrant hotline which assists migrants in distress, said that the people on the boat who left Libya three days ago, got in touch with the NGO. The engine of the boat has reportedly stopped working.
Alarm Phone appealed to the Maltese authorities not to delay the rescue.
A spokesperson for the Armed Forces of Malta told Newsbook.com.mt that she had no information about the case in question, redirecting this newsroom to a government spokesperson.
Questions sent to the government's chief spokesperson remained unanswered until the time of writing.
In subsequent tweets, Alarm Phone said that a cargo vessel, Leo I, was in close proximity of the boat in distress. The NGO said that the Armed Forces of Malta did confirm spotting the boat through an air asset. The AFM reportedly alerted the cargo vessel and asked it to rescue the asylum seekers on board and bring them over to Malta.
Alarm Phone then wrote that the AFM informed them that Leo I could not locate the boat.
More than 450 migrants arrive in Sicily
More than 450 migrants have made it to Sicily on Sunday. Around 400 asylum seekers arrived on Palma di Montechiaro in Agrigento. Italian media outlets reported that a "mother ship" left the boats a few metres away from the land.
Mayor Stefano Castellino brought masks, water and tea to the migrants who had just landed.
A group of 52 asylum seekers disembarked in Linsona.
The Italian Coast Guard is currently engaged in a search for the mother ship which allegedly left the boats close to the shore.