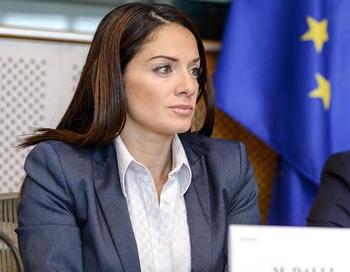 Tista' taqra bil- Malti.
7 nominations have been presented for Miriam Dalli's seat in the European parliament.
These are Felix Galea Busuttil, Josef Caruana, Cyrus Engerer, Mary Gauci, James Grech, Robert Micallef u Lorna Vassallo. The counting of votes for the causal election will take place on Thursday 5th November, at the Counting Complex in Naxxar. The counting will begin from 9.30am.
This comes after Partit Laburista MEP Miriam Dalli, along with the Prime Minister's Chief Aide Clyde Caruana, were co-opted to parliament to replace disgraced former prime minister Joseph Muscat and government MP Etienne Grech.